This is How Much Your Favrioute Celebs Earn From Their Brand Endorsements
Celebrities are idolized by their fans to the extent that they even influence some of their lifestyle choices. This is…
---
Celebrities are idolized by their fans to the extent that they even influence some of their lifestyle choices. This is the reason why brands approach celebrities these days to increase their sales and thus profit figures. Successful celebrities charge these companies exorbitant amounts, but these figures really don't matter, if it works. Lots have been talked about celebrities and their brand endorsements; this post tells you how much the celebs charge for becoming the brand ambassadors.
1. Aamir Khan
Just like his films, Aamir Khan is very selective in choosing the brands that he endorses. He is known to be associated with only well-known brands and is the highest paid celebrity brand ambassador of the country after earning an astronomical INR 30 crores.
Brand Endorsement Fee – INR 5-7 crores/day
Brands – Tata Sky, Samsung Mobiles, Titan

2. Virat Kohli
The current captain of Indian cricket team, Viral Kohli's endorsement fees is highest among cricketer and even top-notch Bollywood celebrities. He hiked his brand promotion and advertisement fee to almost double.
Brand Endorsement Fee – INR 5 crores/day
Brands – Pepsi, Puma, Tissot Watches

3. Salman Khan
Salman Khan's popularity is bigger than any brand that he endorses. His endorsements are greater in the number than the movies that he delivers every year.
Brand Endorsement Fee – INR 3 – 5 crores/day
Brands – Relaxo, Suzuki Motorcycles, Revital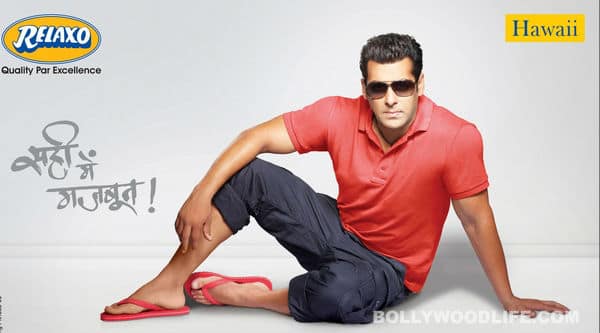 4. Shahrukh Khan
Shahrukh Khan is chosen star for the branded companies and he endorses the highest number of brands. He is quite a popular face on your Television screen and the brands that he endorses are doing well.
Brand Endorsement Fee – Approx INR 4 crores/day
Brands – Dish TV, Tag Heuer, Videocon, Frooti
5. M.S. Dhoni
Undoubtedly, M.S. Dhoni is the youth icon of India whose popularity in brand endorsements is extremely high. He is the preferred choice of brand managers and maintained his stature even after stepping down from the Indian team captaincy.
Brand Endorsement Fee – INR 1.5 crores/day
Brands – Boost, Reebok, Orient, Aircel

6. Ranbir Kapoor
Ranbir Kapoor is the style icon for the young urban crowd and is quite a popular name in the advertising industry.
Brand Endorsement Fee – INR 3 crores/day
Brands – Panasonic, Docomo, John Players, Nissan, Oreo

7. Amitabh Bachchan
The most respected actor of Bollywood, Amitabh Bachchan has a style and charisma that is unmatchable. Advertisers queue to make him their brand ambassador.
Brand Endorsement Fee – INR 2.5 crores/day
Brands – Dabur, ICICI, Parker Pens, Gujarat Tourism

8. Akshay Kumar
Akshay Kumar is also a favorite among advertisers and presently in the brand ambassador of nearly 13 companies.
Brand Endorsement Fee – INR 8-10 crores/year
Brands – Honda, Rasna, Eveready, Micromax Mobile, Levis

9. Deepika Padukone
Deepika is one the highest paid Bollywood actresses and is looked upon by the younger generation of India. Her brand value is no less than her male co-stars.
Brand Endorsement Fee – INR 7.5 crores/endorsement
Brands – Garnier, Vogue, Nescafe, Axis Bank

10. Kareena Kapoor Khan
After motherhood, Kareena Kapoor Khan is not doing any films, but she is not far behind in the league of brand endorsements. The Royal Begum of Bollywood has nearly 18 brands in her kitty.
Brand Endorsement Fee – Head & Shoulders, Sony, Boro Plus, Lux
Brands – INR 3-4 crores/endorsement

Those were some figures! It is no longer a secret that celebrities earn much more than their actual work by endorsing various brands.
It is said that in the above cases they charge perday to a brand for shooting an advertisement and almost 1 crore an year for endoring the brand. Also read, how Virendra Sehwag made ₹3000000 from twitter in last 6 months.
(Visited 301 times, 1 visits today)