These 10 hacks will help you look beautiful without makeup!
Every woman is not fond of putting on makeup. Girls like me look horrible if we put on makeup because…
---
Every woman is not fond of putting on makeup. Girls like me look horrible if we put on makeup because we exhibit extremely poor makeup skills. Putting up makeup every day is a huge task to carry out,  and I prefer staying simple and natural (Yes! We do exist.) I would love to share these 10 beauty hacks with all the girl to look beautiful without makeup.
1. Keep Your Brows in shape –
Eyebrows can absolutely alter the way you look. It is vital to maintaining the shape of your eyebrows to nail it without makeup.
2. Moisturize your skin –
Sunscreen and moisturizers are a big Yes! Make sure that you wash your face regularly, and put on a moisturizer or sunscreen to avoid your face from looking dull.
3. Clean your skin with natural products –
This one is my favorite! Lemon and Gram flour (besan) clean your skin naturally and makes your skin l fair and glowing.
4. Use a lip balm –
Do not ever forget to make your lips appear smooth. It is important to always carry a Vaseline or lip balm in your bag.(Boys love them!)
5. Wear the best clothes and shoes –
Shoes and clothes do help you to look beautiful as well as personalities. Your attire speaks a lot about you. So I suggest that choose your clothes wisely. (Keep it simple and classy!)
6. Make your hair look good –
Hair is the best asset to look gorgeous. Wash your hair regularly, feed them with a spa and get the most suitable haircut according to your face cut.
7. Get your skin cleansed –
Cleansing is important to remove dirt and excess oil from your skin. Cleansing makes your skin look smooth and natural. (I suggest to get it done at least once in two weeks!)
8. Eat nutritious food items and stay hydrated-
Nutrition and water serve the purpose of making your skin look beautiful. Drink water regularly, and keep your skin hydrated. Supplement the level f nutrition in food to avoid skin problems like pimples and acne.
9. Be confident about yourself-
The way you carry yourself makes you look even more beautiful. Stay confident about yourself, and love yourself the world will love you back.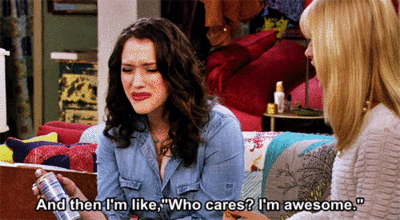 10. Keep your smile real –
Smile! The world falls for it. (I love people who smile, always!)
These hacks will definitely help you. Do give them a try, and share! 🙂
Cover Image: Source
(Visited 105 times, 1 visits today)