Sunil Grover is all set to make a comeback that too with Salman Khan in Super Night with Tubelight!
After a long span of time The Kapil Sharma Show had made a comeback in the list of Top 5…
---
After a long span of time The Kapil Sharma Show had made a comeback in the list of Top 5 shows, but now it seems that it was transient! Ever since Sunil Grover, Ali Asgar, Sugandha, and Chandan Prabhakar had left The Kapil Sharma Show both, the show TRP and Kapil himself have suffered a lot. Everybody was expecting the comedy stars to come back in the alliance, and rock the show like they used. But Sunil and others have some other plans now. Recently they have shot a new comedy project Super Night with Sony Television, which is scheduled to be aired on Sunday.
You all will be super excited to know that whom did they shoot with? They shot with the Dabang Khan of Bollywood Salman Khan and his brother Sohail Khan. The Khan brothers are leaving no platform to promote their upcoming film Tubelight. They went out of the way and promoted their film on Super Night with Tubelight instead of The Kapil Sharma Show.
We hope Kapil is doing fine after hearing this news.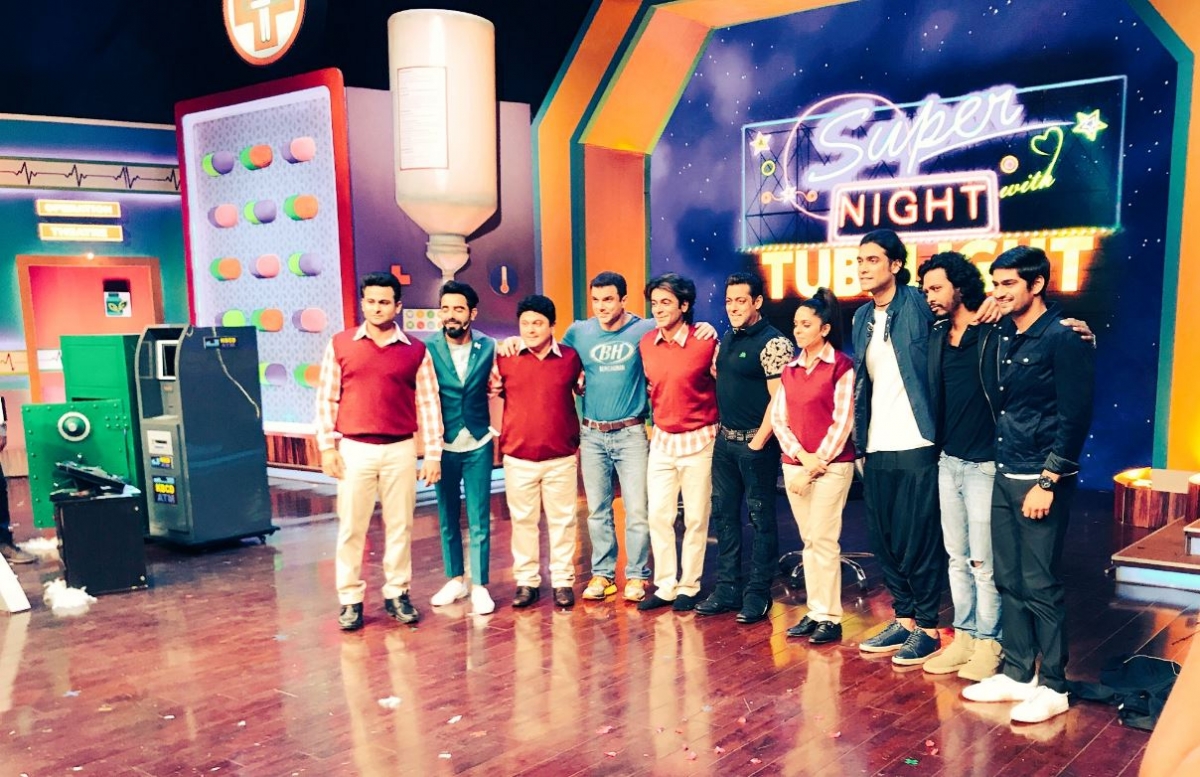 Sunil Grover has released the trailer for his new show on Twitter account and it is hilarious.
People are really excited about this new venture in which we will be able to witness Dr. Mashoor Gulati once again. Singer Jubin Nautiyal will also be seen with the Khan brothers. One can see Salman Khan lying on the hospital bed and our favorite Sunil (Dr.Gulati) and Ali (nurse) operating him. Mouni Roy is supposed to give a power packed performance on a medley of Salman Khan.
Well, we are super excited for this episode as well as the comeback of Sunil, but this trailer must have surely landed Kapil Sharma in tension as he has already decreased his show fee.
Let's see what the future has planned for these friends-turned-rivals?
(Visited 83 times, 1 visits today)