When 'Rehna Hai Tere Dil Mein' was released, millions of girls fell in love with the chocolate boy looks of R. Madhavan. He became the heartthrob of India and an inspiration for the young generation. Years after the release of the movie, R. Madhavan continues to wow us even today. The actor appeared in several of Bollywood releases after that, pleasing his fans with his unconventional choice of roles.
Recently Madhavan was again in news, and this time it was his latest looks wherein he lost loads of weight and looked nothing less than a Greek God. The actor is experimenting with his looks and what we see is making girls weak at their knees. According to the sources, the actor is set to play the role of an encounter specialist cop in a Tamil film named 'Vikram Vedha'. R. Madhavan lost weight to look lean in this movie and his super fit avatar is only causing ripples in our hearts. What will really amaze you even more is that he achieved this fab look through a secret diet. The actor has shed major weight without even hitting the gym. Now that's surely some inspiration.
Madhavan uploaded his pics on Instagram that are captioned as 'Losing it bit by bit..'. His shower selfie has taken the internet by storm. Madhavan's social media accounts were flooded with messages and his fans were complimenting him for his oh-so-perfect look.  The actor had earlier gained weight for the role of a boxing coach in the movie 'Saala Khadoos'. His fans were really shocked to see him with so much weight, but as a committed actor, Madhavan chose to do what's befitting for the role. Now for his upcoming Tamil movie 'Vikram Vedha' he is on a mission to lose weight and sport a chiselled look. To get this lean look, Madhavan did not have to sweat it out at gym for hours, he just followed his 'secret diet' religiously.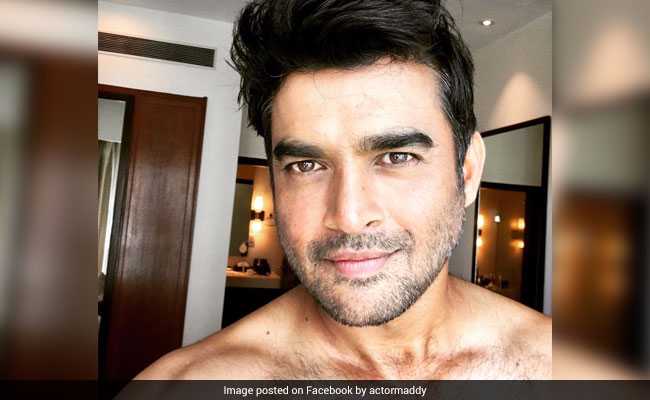 Do you want to know Madhavan's secret diet? Well the actor was generous enough to share it with this world. In an interview he stated that he simply did not eat after 6 p.m. and maintained a gad of 5-6 hours between his meals.
The new, perfect look of this 46-year old actor is only making us high. Isn't his diet worth trying? I am following it for sure, what about you?