Priyanka Chopra looked absolute stunner at Oscars 2017 and I cant stop adoring her
Our very own desi girl, Priyanka Chopra stunned onlookers with her dazzling entry as she made her way into the…
---
Our very own desi girl, Priyanka Chopra stunned onlookers with her dazzling entry as she made her way into the 89th Academy Awards held at Los Angeles. Oscars is one of the most glamorous and ostentatious event of Hollywood stars that draws worldwide attention. Amidst the who's who of Hollywood, Priyanka Chopra had everyone's eyes glued as she made her way to this grand event. Indeed a proud moment for all of us!

We all know that the red carpet for the Oscars has been the favorite place for celebs to flaunt their gorgeous outfits.
With the kick-start of the grand 89th Academy Awards, the showcasing of the haute couture has begun. Among all the talks that you hear about red carpet entry, the actress whose appearance has been too much appreciated is none other than our very own Priyanka Chopra. The Indian actress made her splendid entry into the Oscars Red Carpet 2017, wearing a pearly white gown by Ralph & Russo. She looked a divine mix of being elegant and sexy at the same time and you could never take your eyes off her.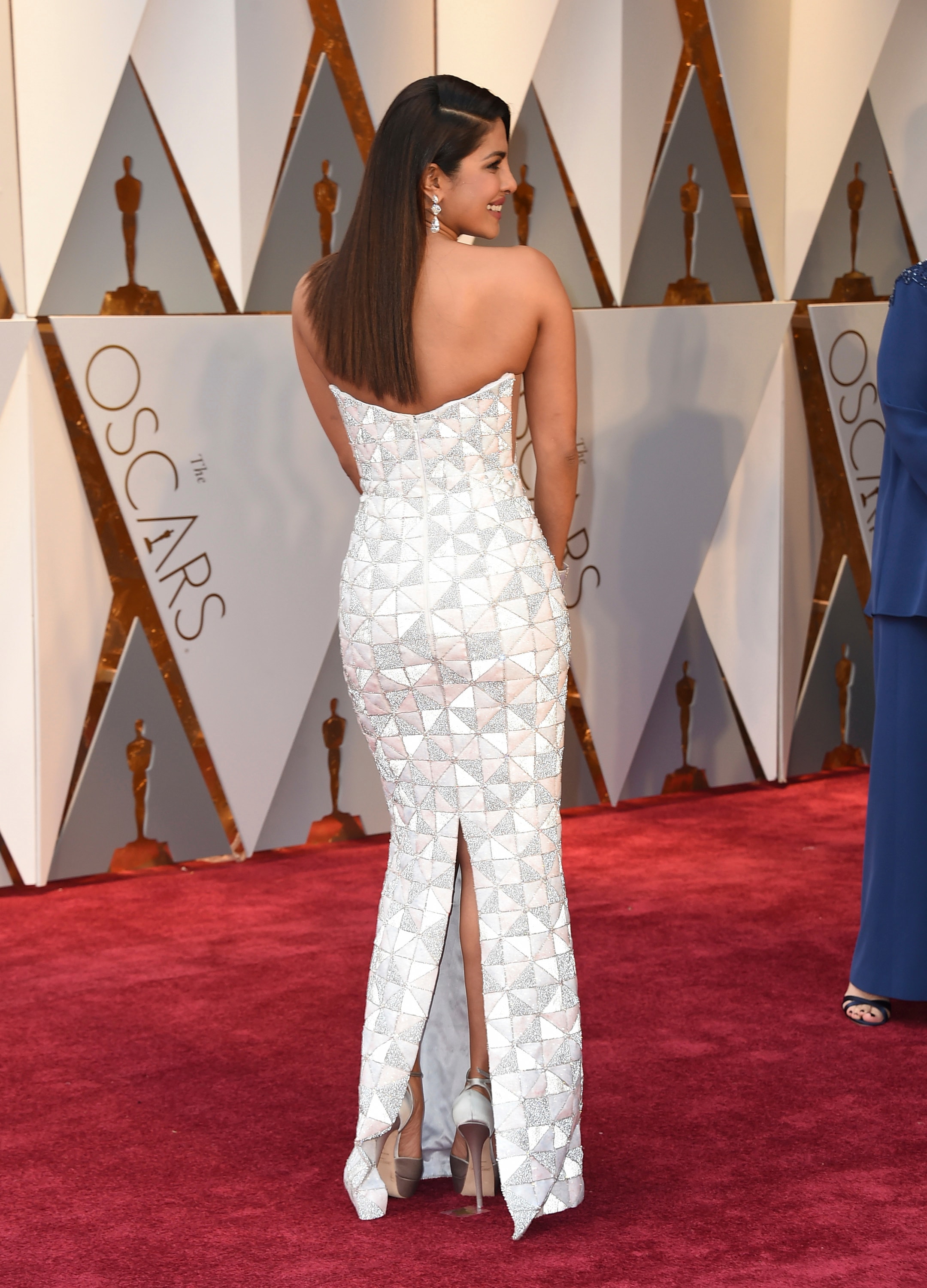 The body hugging outfit with geometric cuts, accentuated Priyanka's figure and the ivory detailing on the strapless gown was equally intriguing. Priyanka complimented the overall look with set of sparkling diamonds, which is estimated to be close to 5 million USD (the reason why diamonds are girl's best friend). She knew exactly where to draw attention and finished the look with minimal makeup and side-parted straight hair.
Being from India, Priyanka greeted everyone in front of the camera with a Namaste and we surely loved her for this. Kudos!
Priyanka Chopra created quite a stir in the West for her timeless beauty and acting skills.
All her red carpet appearances have proved her credentials not only as a fine actress but also as a fashionista. Priyanka created lots of wave when she starred in Quantico and won many hearts. Baywatch will certainly mark her entry into Hollywood and we are sure that Priyanka will definitely carve a niche for herself in the western showbiz industry. Great way to go girl! We wish you all the good luck.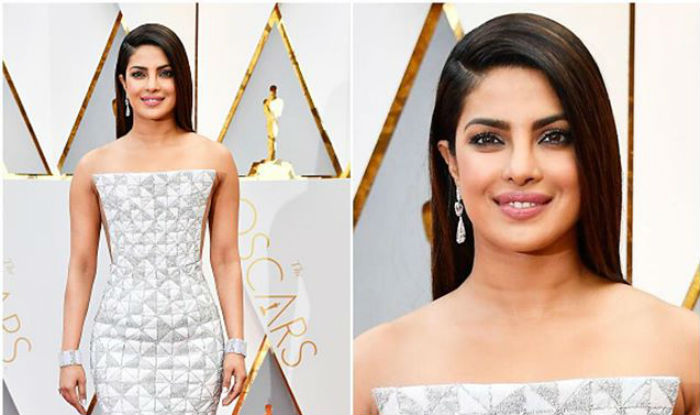 (Visited 268 times, 1 visits today)