Like Leather Jackets? Try these places for Cheap Leather Jackets
Leather jackets have always ruled the fashion trends. Wear them on to look cool and classy effortlessly. Leather jackets are…
---
Leather jackets have always ruled the fashion trends. Wear them on to look cool and classy effortlessly. Leather jackets are wearable in all seasons and can instantly add to your fashion quotients. They were known to be an expensive wardrobe item. Have you been eyeing on one of them for a while and the price tag is keeping you away from it?
Well, if yes, you have landed yourself to just the right place. Take a look at these places in India where you can easily buy a cool leather jacket without burning a big hole in your pocket.
Paharganj Market, Delhi –
The capital city of India, Delhi is the right place for shoppers who desire high-end products to those looking for budget-friendly buys. The Paharganj Market in Delhi is the most ideal place for quirky shoppers and pocket-friendly travelers. It offers the widest range of leather jackets right from the original to faux leather jackets. Make sure you check out the entire shopping area to get the beat product at the beat price.

Dharavi Leather Market, Mumbai –
Mumbai has always been the 'City of Dreams' for young aspirants. If you want to buy a genuine leather jacket at a reasonable price in the city, go straight to Dharavi. This area is quite known for its thriving leather industry, with over 120 shops selling a widest range of leather goods. Shopkeepers present the latest color and designs much in sync with the current fashion trends. As you buy leather jackets directly from the manufacturers' you will end up buying more than you need.

Sadar Bazaar, Agra –
Agra is not just a place to view the majestic Taj Mahal but also turns out to be a shopper's delight. It is renowned for leathers goods right from shoes and belts to bags and jackets. Head to Sadar Bazaar in Agra and their display of leather jackets will leave you in awe. The market is open on all days except Tuesdays and be ready for some good bargaining.

Bada Bazaar, Udaipur –
Udaipur is a popular tourist destination known for its exquisitely crafted bags, footwear, jackets and other accessories that are made from camel leather. Head to Bada Bazaar in Udaipur to buy the best leather jackets at hard-to-believe prices. The designer collection at such prices will make you go on a spree.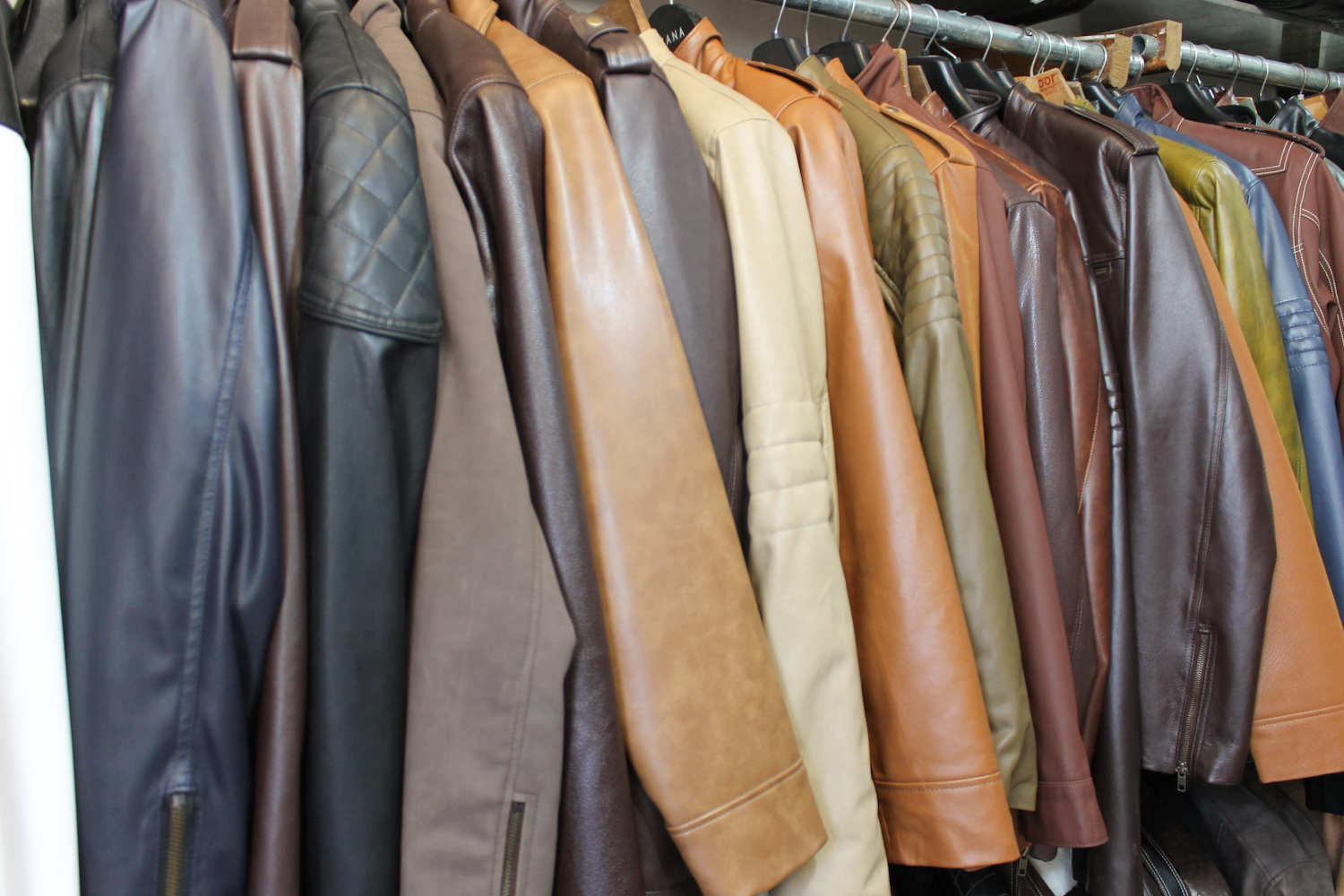 Buying a leather jacket is no more a bigger investment.
Get a beautiful leather jacket from any of these places and look stylish without much ado!
(Visited 192 times, 1 visits today)