Here is why Jagga Jasoos is a must watch movie!
Ever since the release of the trailer, Jagga Jasoos and the music of the film have stolen our hearts. The…
---
Ever since the release of the trailer, Jagga Jasoos and the music of the film have stolen our hearts. The musical drama has been directed by Anurag Basu, and has released today. Ranbir Kapoor has not failed to do justice to his role of a child. Basu has blessed Bollywood with another composition like Barfi! Kids would love the film and its concept and Ranbir will make you laugh time to time by his gestures and comic timing!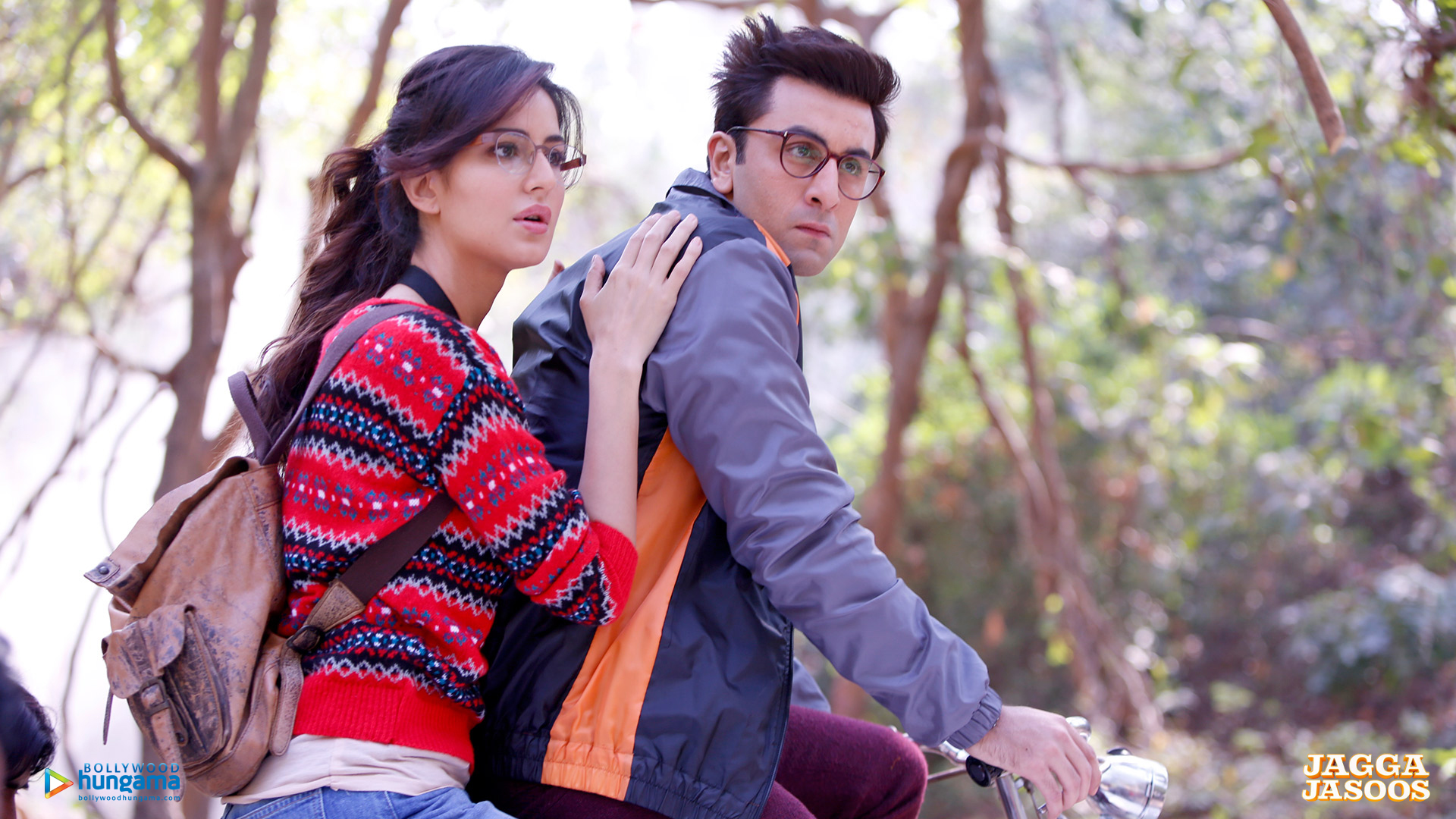 The story revolves around Jagga (Ranbir Kapoor), who is blessed with detective skills. He lives in a small town from where his father goes missing. HE makes up his mind to find his missing father. In between the journey, he meets Shruti (Katrina Kaif), a reporter. Both of them go through numerous hurdles and problems to find Jagga's father and land up in a world smuggling racket. Do they succeed in finding his lost father? How do they get out of the problems? You'll have to watch this romantic comedy to find out the answers to your questions.
The film has tried to cover up a number of aspects of the society and in the second half of the film, you will realize that the film has been stretched a lot. Ranbir and Katrina have shared an amazing chemistry in the film, but Katrina hasn't failed to disappoint us with her poor acting skills again.
Jagga Jasoos being a romantic comedy has beautiful song tracks composed by our ace music director Pritam. The cinematography and direction of the film is worth praising. The beautiful shoot will definitely win your heart. The storyline, plot, execution and Ranbir's amazing acting skills will carry you through the beautiful film!
Jagga Jasoos Ratings on some of the key aspects:
1. Acting: 3.5/5
2. Direction: 3.5/5
3. Music: 3/5
4. Story, Screenplay, and Dialogue: 3/5
5. Cinematography: 4/5
6. Action: 2/5
6. Production Quality: 4/5
Jagga Jasoos box office collection:
Jagga Jasoos showed a remarkable growth of 30 percent on its first Saturday with a collection of approximately Rs 11 crore. As the film had opened at around Rs 8.25 crore and now stands at around Rs 19.25 crore.
(Visited 35 times, 1 visits today)