Here is How much money you need to carry for a short trip to Goa.
Goa after hearing this place what comes in our mind is the Beaches and Yes, I won't miss it out…
---
Goa after hearing this place what comes in our mind is the Beaches and Yes, I won't miss it out Buzzing. Goa is a small place but surrounded by sea all over it's a coastal plane nature's beauty truly resides there. It's been a travel destination and popular tourist place in India travelers come from all over the world. Overall the seas, churches, beaches, forts all are the beauty and tourist visiting places leaving the unexplored places in Goa. If you planning a short trip to Goa with your friends here is your budget with all your choices leaving traveling and stay expenses.
1. Loud Parties.
Goa is a home for the hottest mad party crazy lovers that's your perfect place. From national to international Dj's and the loud music will make you roll on the floor. A minimum of INR 1000 entry fee for your clubbing night at a lounge or Bar excluding your drinks. Live Music, Food, Liquor everything will be served. Make a perfect night memory and enjoy that freedom.

2. Ride-on Scooter.
If you want to explore Goa go for a Bike ride that's the best way. Goa offers you the very enticing option of renting a bike and getting around the place on your own! Roam your own way have your own paths explore the unexplored. The cheapest you will get a scooter in Goa for INR 400 and then as per you want to take a Bike will cost you more. Damn! But it's worth a memorable ride.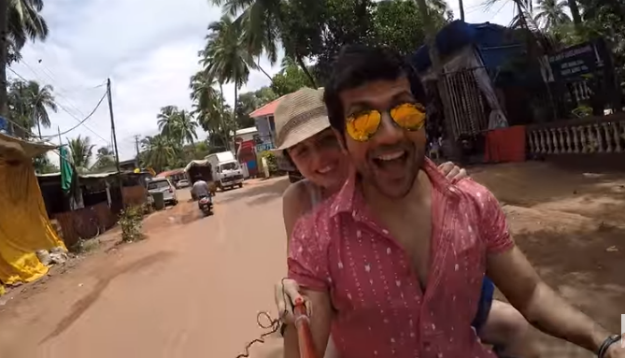 3. Booze Day-Night.
Goa is famous for one main thing and why all the teenagers want to visit that place with their friends. A visit to Goa with Family seems so LOL! Booze is the best part of Goa you can drink how much ever you want because drinks are so cheap. You get a Beer for INR 50 what else do you want? Enjoying a drink and chilling on the shore such chilled out days.

4. Seafood at the Coast.
Being situated on the west coast of India, Goa's main cuisine is seafood. Favorite of all food if you're a Non-Vegetarian you should surely give a try for the Seafood. At every corner, you will have a restaurant which will serve you fantastic mouth-watering seafood. Fishes, Prawns, Lobsters, Crabs everything diners are spoilt for choice.

5. Play at Casino.
We all most of dreamt to once play at Casino in a royal manner same as we watch in the Hollywood movies. Goa indeed has the best Casino in India all over, and they are readily available for anyone. You can visit a Casino paying an entry fee of INR 1500 per person and then enjoy the games. It's a big Game parlor with music, food, and drinks served excluding of the entry fees.

6. Adventure the Watersports.
Watersports at Goa is crazy its the best way you can enjoy the beauty of the beaches. It offers some of the most thrilling water sports like parasailing, sunset cruises, snorkeling and diving, scuba diving, water-skiing and much more. Any watersport you want to enjoy will charge you a minimum of INR 500 which is affordable for that crazy underwater ride.

Enjoy Goa as the skies are bright and the sea is placid. Have a perfect Gateway Weekend with your crazy buddies.
(Visited 208 times, 1 visits today)