Here Are Top Scenic Train Rides Across India That Will Make You Hop On Trains Again
Train journeys are almost forgotten in today's time. Planning a vacation also rarely involves train expeditions. Yet we all have…
---
Train journeys are almost forgotten in today's time. Planning a vacation also rarely involves train expeditions. Yet we all have made some really wonderful memories while traveling in trains. Those picturesque landscapes that pass by amidst chitchats and eating yummy munchies are still fresh as ever. This post will make you want to travel back in time as we take you on a journey to some of the fascinating scenic routes covered by train. A look at these scenic images will make you pack your bag and leave immediately.
1. Jammu – Baramulla
The beauty of Jammu & Kashmir is compared to be paradise on Earth and the journey through this enthralling journey. Located in a very high-intensity earthquake zone, the Jammu-Baramulla route was a very challenging project that presents with the most picturesque locations that will leave you mesmerized.
2. Kalka – Shimla
Shimla is the most chosen destination during summers and this time book your tickets via train to hop on a journey through enchanting valleys, green meadows, and steep post-card looking pathways. The Kalka-Shimla train journey is also regarded as the best experience in northern India.
3. Mettupalayam – Ooty
This is one of the most enticing journeys through the magnificent landscapes of Nilgiris. Named as the 'Nilgiri Passenger' this train journey was initiated in 1908 and covers the steepest track in whole of Asia. The view from this steam-engine running train is nothing less than spectacular.
4. Hubli – Madgaon
The journey through Hubli – Madgaon takes you through the most splendid and gigantic Dudhsagar waterfalls. The cascading force and beauty of the falling water that you witness will leave you awe-struck.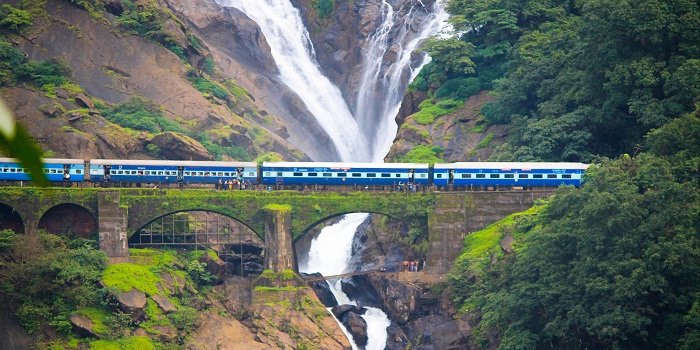 5. Pathankot – Jogindernagar
The best means to experience an adventurous ride through Kangra valley, deep gorges, fascinating river bridges and never-seen-before flora is to book a train journey through the Pathankot – Jogindernagar route. The beauty of the place that you witness through your train window will leave you spellbound.
6. Bangalore – Kanyakumari
Another train journey worth experiencing that takes you to the southern-most end of India while crossing through quaint villages, lush meadows and water bodies. The Bangalore – Kanyakumari route will undoubtedly refresh your memories of the good old 'Malgudi Days'.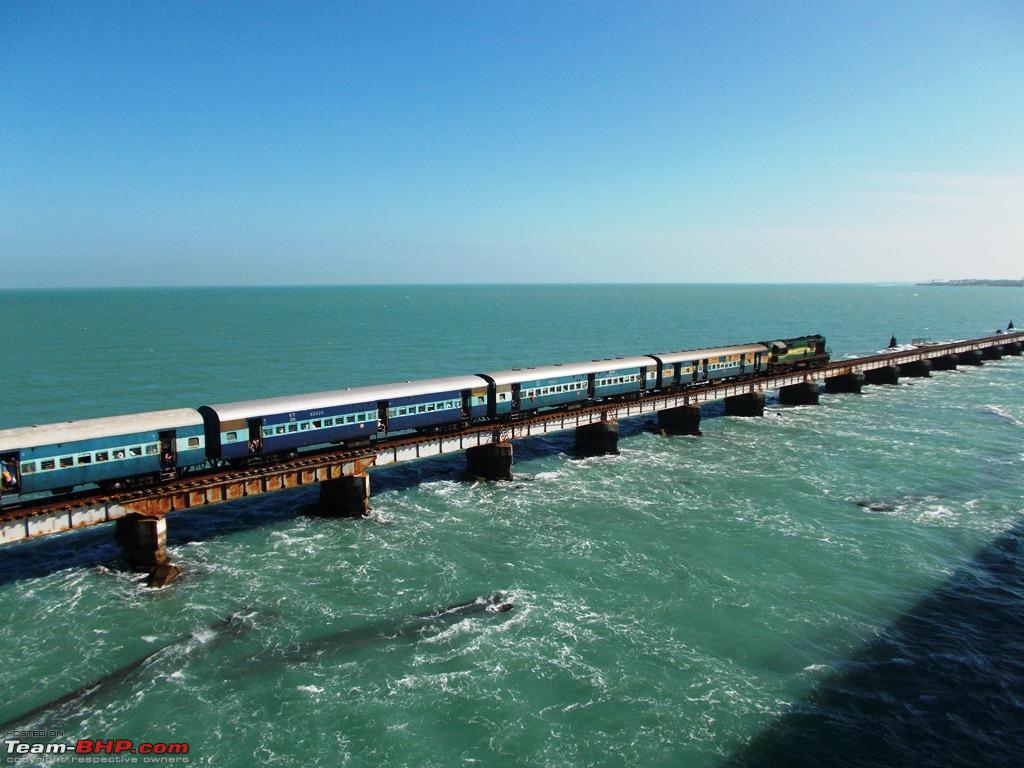 Aren't these train routes astonishing? The experience of train journeys mentioned in this post is by no means an exaggeration. Each of these train routes offers a unique experience that leaves a lasting impression on your mind. We also hope that trains like Tejas start running on these routes sooner in the coming future. Log-in to IRCTC right now!
(Visited 142 times, 1 visits today)