Here Are Top 7 favorite dishes of Delhi!
Delhi is undeniably one of the best places in India to enjoy delicious fare, be it local, international or cuisines…
---
Delhi is undeniably one of the best places in India to enjoy delicious fare, be it local, international or cuisines from other parts of the country. The eating scene reflects the capital's melting pot image with people from all over the country and the world setting up shop to woo palates of citizens and visitors alike. These dishes we tried are just a selection of the delights that Delhi has in store for you.
1.Butter Chicken:
Here's an interesting story about the origin of one of the most gratifying dishes on this planet. It originated in the 1950s in Moti Mahal Restaurant, Daryaganj, a neighborhood skirting the Walled City. Known for its Tandoori Chicken, the cooks there accidentally tossed the sauce consisting of butter, tomato and chicken juices with tandoori chicken pieces; the rest is history. Today, this dish can be found in almost every non-vegetarian restaurant and highway dhabas and is best enjoyed with rice or naan.
2.Kebabs:
Whoever thought grilled chunks of meat or fish marinated in aromatic Indian spices couldn't give you joy should think again. While we Delhiites have a lot to be thankful for to the Mughals, Kebabs are one of them. Whether it is Kebabs being delivered to your car, a quintessentially Delhi experience, to food stalls and fine dining restaurants across the city, try this popular dish and you will be hooked forever.
3.Parathas:
From being the perfect start to a "healthy" morning in most Delhi households, to a meal for hungry college students and even a late-night snack, paranthas are definitely on the top of the list when it comes to my favorite food in Delhi. Choose from a plain one or select a stuffing of your choice – potatoes, cauliflower, radish, eggs, keema, bananas or even last night's left over dal – the options are galore.
4.Sarson Ka Saag and Missi Roti:
There are a lot of Punjabis in Delhi, and the rich, filling and delicious food from this culture is one of the main reasons Delhi's cuisine is world famous. Sarson Ka Saag (made from mustard leaves) is probably the signature dish of Punjabi cuisine. Even if you have to eat gluten-free diet, like me, you can enjoy Missi Roti, which is made from gram flour.
5.Dal Makhani:
There are many types of dal , but somehow Delhiites seem to prefer Dal Makhani, made from red kidney beans and whole black lentils. You can get Dal Makhani in dhabas, restaurants, homes and fine restaurants. Well, everywhere. At Bukhara, often cited as India's best restaurant, they make a dish called Dal Bukhara, which is a lot like Dal Makahni, but only with black lentils. It's considered by many to be the best dal in the world, and I can tell you, it is melt-in-the-mouth amazing.
6. Biryani: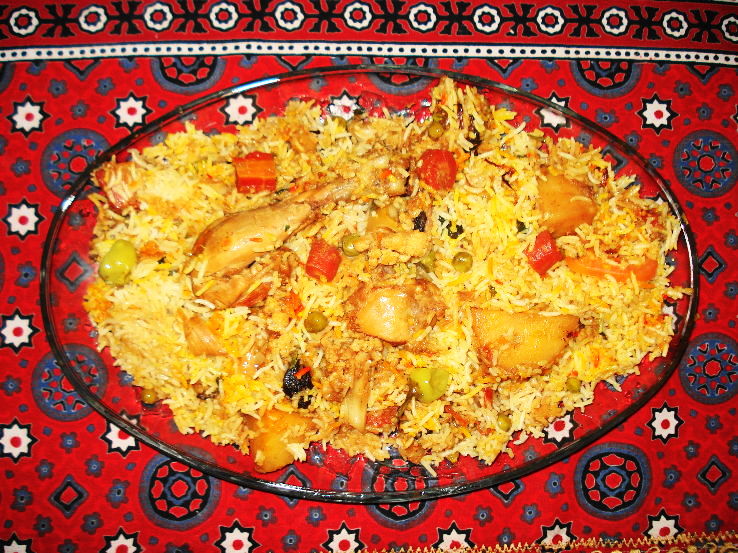 Biryani is another tasty rice dish you can find in Delhi, it is a delicacy that is given by the Mughals. Biryani is available in both vegetarian and non-veg form, but meat based rice flavored with Indian spices will give you a pleasure of life time.
7. Nihari: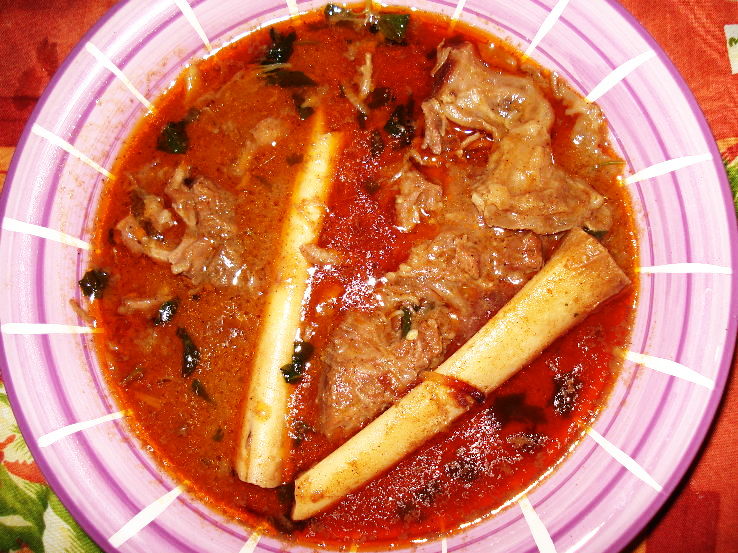 The Nihari is signature delicacy and it taste best when served with tandoori roti. it is slow cooked meat with Indian spices. The royal families use to serve this dish, but today you can find this incredible dish on street of Delhi.
(Visited 36 times, 1 visits today)