Here Are Top 7 Bollywood Travel Movies That Will Convince You To Travel Right Away
Travelling is not just an exhilarating but also a therapeutic experience that helps to bring out the best in us….
---
Travelling is not just an exhilarating but also a therapeutic experience that helps to bring out the best in us. The journey of discovering new places and meeting people from varied cultural background leaves a lasting impression on our minds.
Bollywood movies open a fantasy world for us that transport us to the virtual world. While some movies make us laugh and cry, there are also certain movies that take you to picturesque locations that make you want to pack your bags right away. So if your travel plans have been ruined for quite a while, sit back and enjoy these top 7 Bollywood travel movies that will convince you to leave immediately.
1. Dil Chahta Hai (2001)
Dil Chahta Hai has inspired many youngsters to travel to Goa with their friends, and even when you watch the movie now you feel like packing your bags and leave. The craze of this movie was such that Goa became the National holiday spot for young Indians.
2. Anjaana Anjaani (2010)
Anjaana Anjaani starring Ranbir Kapoor and Priyanka Chopra did not do well at box-office yet the movie gave a very strong message to the audience. Life is too short so do all that you possibly want to do. Anjaana Anjaani takes you on a journey to Las Vegas, New York, San Francisco, Thailand, and Malaysia.
3. Zindagi Na Milegi Dobara (2011)
This story of three friends who set out together on a road trip across scenic locations in and around Spain is enough to excite you. Moreover, the adventure activities such as skydiving, La Tomatina, scuba diving and Pamplona bull run is so beautifully captured that it will make you want to experience once in your lifetime.
4. Queen (2013)
This movie of a middle-class girl who defies the social norms is inspiring in many ways. The lead character 'Rani' wishes to travel to her dream destination alone, even after being abandoned by her to-be husband, is it not something that every Indian girl wants to do? Queen beautifully captures of Paris and Amsterdam.
5. Yeh Jawaani Hai Deewani (2013)
Sometimes we are so engrossed in our life that we even forget to live. This is what Yeh Jawaani Hai Deewani is all about. When you see Naina how enjoys her sudden trekking trip to the majestic Himalayas, you will be compelled to do the same once in this lifetime. Sudden plans sometimes give you the best memories ever.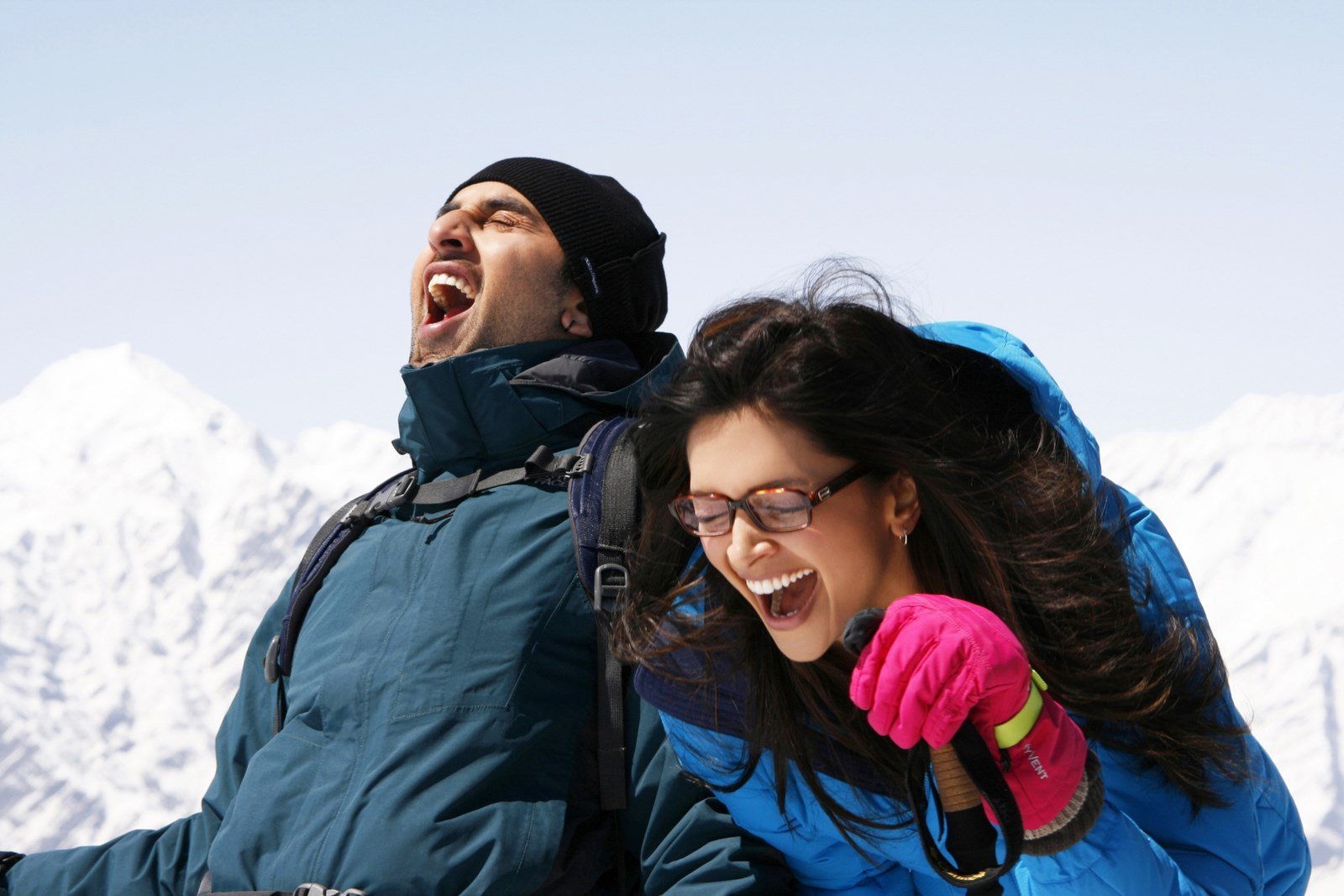 6. Highway (2014)
Highway is a movie that will inspire you on a road trip. Shot brilliantly in the scenic valleys of Himachal Pradesh, the movie will make you want to visualize it in reality. Highway also takes lets you uncover the spectacular plains of Delhi, Rajasthan, Haryana, and Punjab.
7. Tamasha (2015)
Tamasha takes you on the journey of the fascinating Corsica. This city is so beautiful that every shot looks like a picture post card. After watching Tamasha, Corsica became one of my dream destinations that I hope to explore soon. What about you?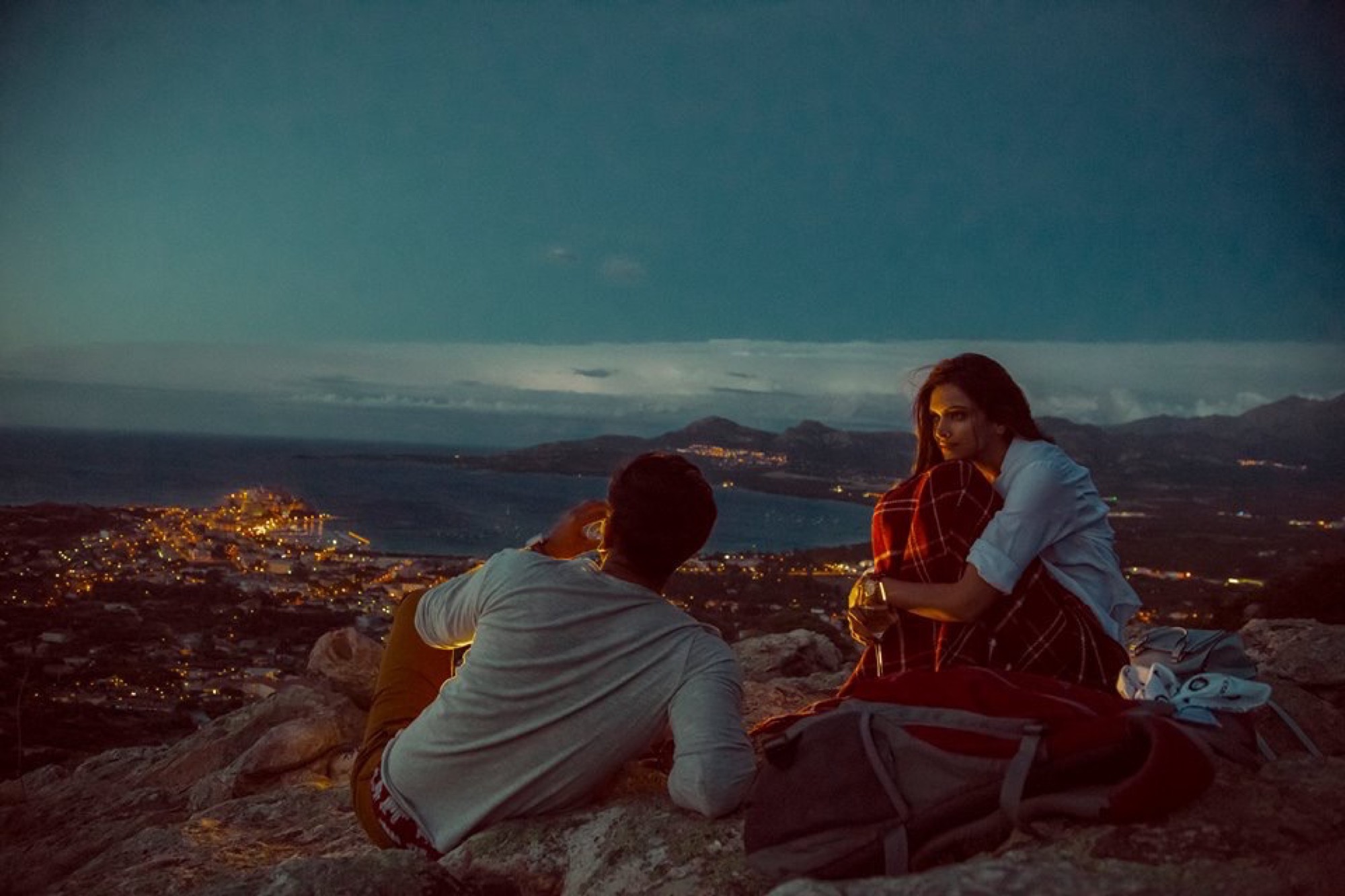 Are you still looking for reasons to go on a holiday?
Watch any of these Bollywood travel movies and trust me you will not be able to hold yourself back. Do not forget to share your experience with us.
(Visited 46 times, 1 visits today)