Here Are Things You Will Only Understand If You Have Alcoholic friends
We have all sorts of friends in our life. Some are short, some tall, some are good looking while some…
---
We have all sorts of friends in our life. Some are short, some tall, some are good looking while some are not-so-good looking types, some don't drink whereas some always look company for drinking. But as they 'Har ek dost zaruri hota hai' we love all our friends and feel blessed to have them around.
This post is dedicated to all your alcoholic friends and it will surely make you share a good laugh. We by no means propagandize drinking alcohol; however, drinking should always be done in moderation. If you have a true alcoholic friend, these are the few things that you will understand or co-relate to.
1. Alcohol can offer solution to any problem –
Finding it hard to struggle with a problem? Come let's have a drink. This is what your alcoholic friend will always suggest. The problem is yours or his (who cares on that) discussing it over drinks will surely end it all. How can it be justified, much like you, I am still trying to figure it out?
2. All big decisions are made while drinking –
Taking decisions in life is a big step and it can never materialize if you do not ponder it over a drink, that's what your alcoholic friend will always tell you. Not only this he/she might come with examples of the great decisions in history that were made over drinks.
3. A new place always pops-up that serves alcohol at unbelievably lower prices –
Your alcoholic friend will bombard you with questions like these, 'Have you tried that new place that serves the best of whiskey at local prices?' or 'Have you heard of extended Happy Hours in that pub' or ' There is a buy 1 get 1 offer on drinks at your favorite dining place, wanna try?'. You might have resisted at the first two offers but the last one will surely make you say yes. Temptations are always hard to defy, my friend!
4. Alcohol helps to overcome painful memories –
Breakups or fights with girlfriend/wife are inevitable in our lives. How to deal with it? If you have an alcoholic friend you already have an answer. Consuming alcohol makes you feel high and you forget all the painful memories or experiences (though the effect is only temporary).
5. Any celebration is incomplete without a toast –
No celebration is complete without the echo of 'Cheers' for your friend who dearly loves his alcohol. All occasions and events in life are celebrated by raising a toast to the good times ahead. We keep mum about how many times you have raised to your friendship!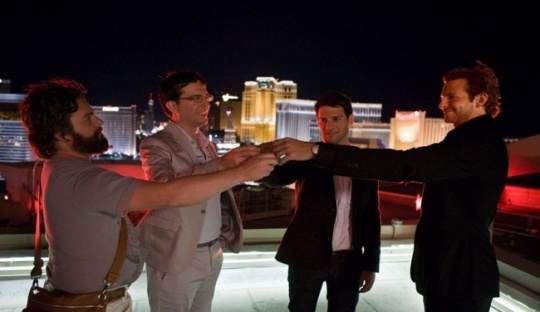 6. Sometimes, you have to have it for no reason at all –
Well, who needs to drink alcohol always for a reason? There are times when you just do it for the company. Your alcoholic friend will be like 'let's just have a peg (the count is never restricted to one) at my place after dinner'. Who has the heart to say no?
These are the things you will understand only if you have an alcoholic friend. If we missed out on anything do let us know.
Do not forget to tag your alcoholic friends and well, discuss this post over another round of drinks. Happy Drinking!
(Visited 93 times, 1 visits today)