Here are Some Countries Where Bollywood Movies are Equally Popular as in India
The popularity of Bollywood has spanned all borders and it has emerged to become an internationally famed entertainment industry. Hindi…
---
The popularity of Bollywood has spanned all borders and it has emerged to become an internationally famed entertainment industry. Hindi movies are not just liked by Indians, but are also watched by a large number of overseas fans. There are a particular section of foreign viewers who love watching Hindi movies even when they do not understand the language! Yes, the Bollywood's style, dance and emotions are enough to keep them glued. Take a look at these countries where Bollywood movies are as popular as in India.
1. Pakistan
Pakistan stands at the second position in the love for Bollywood, just next to India. The craze for Hindi movies and Bollywood celebs is unimaginable among Pakistanis. Some actors are even worshipped and idolised there. In spite of the ban declared on Bollywood movies by the Government of Pakistan, the love for Bollywood remains unwaivered.

2. Afghanistan
The love for Bollywood movies in Afghanistan is also something to be amazed at. Even being in the state of war for quite long, people of Afghanistan love watching 'Hindustani movies' (as it is known there). Until 90s, Afghanistan was the biggest foreign grosser of Bollywood movies. Bollywood actors like Shahrukh Khan, Amitabh Bachchan, Hrithik Roshan and Katrina Kaif have a huge fan following there.

3. Malaysia
Malaysia is another country where the popularity of Bollywood movies is at par to India. It can be even said that Malay people love watching Bollywood movies more than Indians. Bollywood movies are played on big screen in Malaysia and our stars are a rage there. The stardom of Shahrukh Khan is unsurpassable and he was also bestowed with the prestigious title of being a 'Datuk' (Malaysian Knighthood). Don't be surprised if you hear Malay singing tunes of Shahrukh Khan Movies even better than you.

4. China
The magic of Bollywood could even cast a spell on the Chinese people, in spite of not having amicable diplomatic relations. Yes, China is also among the top foreign lands, that has a large section of avid Hindi movies watchers. According to official sources the demand for Bollywood movies is even more than Hollywood flicks.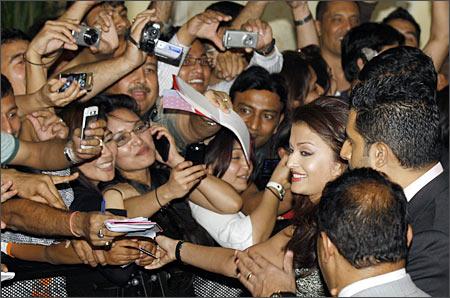 5. Nigeria
The last and the most unexpected entry in our list of countries that love Bollywood is Nigeria. Yes, Bollywood movies are also extremely popular in this African country. Even though the population of Indian immigrants is very low here, but the craze of watching Hindi movies still remains unaffected.

These were the top 5 countries where Bollywood movies are popular.
It's truly incredible how people from different cultures and traditions love and adore our Bollywood movies. A proud moment for us indeed!
Cover Image: Source
(Visited 127 times, 1 visits today)