Here Are My 6 Top Reasons Why Imtiaz Ali Is The Film-maker Our Generation Needs The Most
In the recent years, Bollywood has evolved from its 'Happily Ever After' Romanticised movies to giving us love stories that…
---
In the recent years, Bollywood has evolved from its 'Happily Ever After' Romanticised movies to giving us love stories that are more realistic in approach. Directors and scriptwriters have started thinking out-of-the-box to present this new generation of audience, movies that are practical and relatable. There are directors like Anurag Kashyap who make movies based on the dark realities of our society, the likes of Rohit Shetty believe in making a full 'paisaa vasool' movies for the audience. And there are also directors like Imtiaz Ali who used their cinematic magic to create surreal experiences by the portrayal of real characters.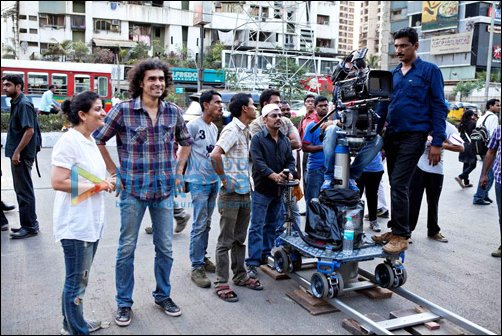 Imtiaz Ali has proved with his movies that he is one of the best directors of Bollywood. The way he presents the complexities of like is unmatched. Imtiaz Ali movies not only keep us glued to the seats for the entire duration, but also make us ponder on the message that the director wanted to convey in the movie. He happens to be my favorite director and here are my top 6 reasons why Imtiaz Ali is the film-maker our generation needs the most.
1. Imtiaz Ali made his debut with 'Socha Na Tha' and with his first movie he made the audience believe in his genre of movies. It was a very unconventional movie that showed that relationships can be developed amidst the most unusual circumstances. Who couldn't relate to the chronic indecisiveness that plagued Viren (Abhay Deol)?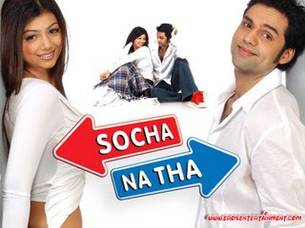 2. The characters in Imtiaz Ali's movies are very real, just like 'Geet' (Kareena Kapoor) in Jab We Met. Looking around we can easily spot someone like Geet in our lives, who is so spontaneous and full of life. She is very much like a girl-next-door and Imtiaz Ali made her the most popular and likable character on screen.
3. Rockstar was the journey of a musician right from the epitome of his success to the imminent downfall. Imtiaz perfectly portrayed the transformation of 'Janardhan Jakhar' (Ranbir Kapoor) to 'Jordan'. A.R. Rehman's music added soul to the movie.
4. Love is a feeling that remains unchanged even generation after generations and Imtiaz Ali brilliantly depicted it in Love Aaj Kal. It shows how we complicate our lives and ensure in taking decisions. How the GenY deals with a break-up and moving on is depicted in a very realistic manner in this movie.
5. Highway showed that the life is much more than what we see around us. When 'Veera '(Alia Bhatt) was kidnapped she did not realize that she will end up re-discovering herself and also learn to appreciate the beauty around us.
6. Imtiaz Ali's love story is not just about boy meets girl and a happy ending. The character of Ved (Ranbir Kapoor) in Tamasha was on his journey of self-discovery when he met Tara (Deepika Padukone). The two loved each other but Imtiaz's film does not end here. Tamasha was a film about finding yourself and not just your love.
What makes Imtiaz Ali's movies different is his Midas touch. His stories are even powerful than the star-cast he chooses. Imtiaz Ali's fan following has been consistent over the years and we hope his magical touch continues forever. His latest movie 'Jab Harry Met Sejal' is due in August and we can't wait for more for it!
(Visited 95 times, 1 visits today)