Here are 8 ways you can give a *Hint* to your crush that you really love her.
Crush has always been a shy when it comes to proposing them. love is a great feeling but expressing your…
---
Crush has always been a shy when it comes to proposing them. love is a great feeling but expressing your love is a difficult task. We always find ways how can we propose our love but without directly telling them and making an awkward situation for both of them. Here are some ways which will help you like a hint to your crush or lover indirectly saying them that you really love them and want to spend your life with them.
1. Flirting Nah! Make them Comfortable.
Instead of those repeated cheesy lines which are nothing unusual for any girl. This time you should try the other way round if she is the girl you want, then make her feel comfortable with you that's all a girl wants.
2. Make memories.
Click pictures, gift her photo shoot if you can do that. Making memories and cherishing them all through your love life will only be the base of your relationship. When you are apart memories is what she will have.
3. Try love letters.
Texting and proposing is very common. Try something new use the old ways where the girl used to wait with patience for letters. Love letters work and they are really very special in a girl's life.
4. Spend time.
That's the only way you can be with a girl. All she wants is your time give her your time roam with her go for outings with her she will eventually start missing you for sure.
5. Compliment her outside.
Compliment your love in front of your friends. Make her feel special when she with your friends that she will remember your compliment for a lifetime. say it, "She looks beautiful".
6. Leave a ring or symbol of love.
Symbols of love are priceless in any case. Leave a symbol of love maybe just a letter and flower or a ring if you can leave would give her a love stroke.
7. Eye game on.
Look into her eyes every time she is with you. Observe her and let her do the same sometimes your eyes will speak to her what the heart cannot even after trying hard.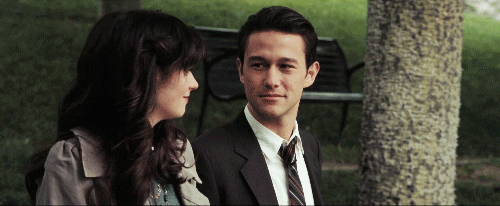 8. Let her be.
Don't ever try to change the way she is, never mould her to what you feel her right. Protect her but never be insecure. If she wants to be a kid in front of you let her be that is exactly how she won your heart.
Try them on!
(Visited 198 times, 1 visits today)