We invest our time, love, money, and love in a relationship. It definitely is heartbreaking when it doesn't last. He moments and the failure haunt us for long, but we can't keep watering a dead flower, right? T isn't easy to get, but one should at any cost. Here are these 7 ways which will help you cope up with a break-up.
1. Engage yourself in things you have always liked
Consider it the time to grow instead of falling apart. Do what you like! Cater yourself with what you like, be it poetry, stories, singing, etc. Don't allow your brain to drift to his/her thoughts.
2. Become a fitness freak
This is the best time to focus on yourself. Indulge yourself into exercise and gym. Focus on being a hotter ex. Pour out all your anger while working out.
3. Go out for shopping
Satisfy your shopping instincts, buy clothes you always wanted to, dress up for yourself. Shopping always helps you feel happy and relaxed.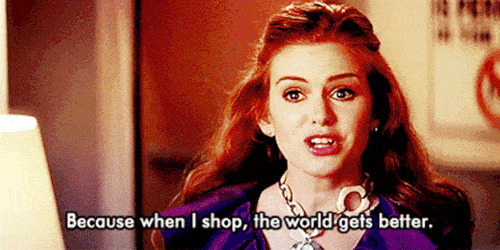 4. Make a smart career choice
It is important that you prove yourself. Instead of being shattered make  the brave move with your career. Shout out to the world that you are strong enough, and you can survive on your own.
5. Spend time with your family and friends
We often forget them whenever we hook up with somebody. They can be the best people to chill out with. Plan a vacation, get drunk! Do whatever makes you feel lively and happy.
6. Prefer cutting off contact with him/her
Don't even make a choice of staying friends with him/her. It provides us with a fake hope that maybe someday everything will be back on track. Block him/her from everywhere. Let his/her friends tell them that how happy you are!
7. Don't hesitate from shedding tears
Whenever you feel heavy don't fear away from shedding tears. Crying often makes us feel light and relieved. Don't make it a habit, but at times it is fine!
Instead of clinging on to one thing, and spoiling your life make a choice, and move on!
See how beautiful life actually is! 😀
(Visited 25 times, 1 visits today)