Here are 7 styling tips for every female for your first date!
It's your first date and you are excited and nervous at the same time. Well, this is quite natural and…
---
It's your first date and you are excited and nervous at the same time. Well, this is quite natural and the mixed feeling is experienced by most of us. You want nothing to go wrong when it comes to going out for the first time with the man of your dreams. Girls want to impress their man by looking like a diva. So the biggest dilemma is what to wear on your first date?
If you are experiencing the same feeling, this post will put an end to your woes. The foremost secret for going out on a first date is to be confident and natural, rest everything will fall in place. Check out the easy and cool styling tips for your first date and make it more memorable.
1. Wear something you feel comfortable in –
You don't have to adorn any dress or style to simply look like a million bucks. Dressing smartly in your usual self and it will make you feel good about yourself and convey the same vibes.
2. Choose an outfit for the befitting occasion –
If you are meeting outdoors like picnic wearing sky-high pumps will spoil the mood. Or if you plan to hit a lounge or club, dress up in your best LBD and match it well with shoes and accessories.
3. Be stylish –
Your first date outfit can reveal a lot about your personality so you gotta be watchful. Modern men are quite observant these days. He will definitely notice your nails, shoes, and accessories. Wear the most interesting accessory in your wardrobe and get your nails painted in stark contrast.
4. Choose your shoes appropriately –
Never ever wear a new pair of shoes on your first date as you don't know how comfortable you will feel. You might trip or fall at the not-so-right-time and trust me it's never appealing.
5. Do not overdo things –
Yes, you want to look your very best but don't overdo it. Remember it's a first dinner date with your special someone so there is no need of the red carpet looks. Choose an outfit that makes you look sexy but not skimpy.
6. Be Unique –
Present yourself with a flare of uniqueness and I bet you man will want to know a whole lot more about you. Wear something that makes you stand apart from the crowd and makes him feel proud to be your man. This could be anything a striking color of the dress or an eye-catching accessory.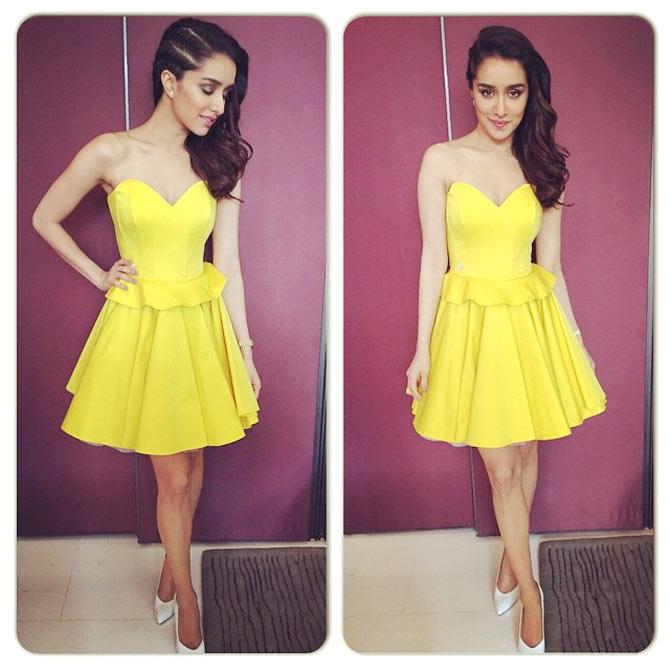 7. Avoid using lots of fragrance –
While you want to smell nice on your first date avoid using lots of perfume as your boyfriend might not have a preference for body sprays or perfumes. Keep it minimal by dabbing your favorite feminine smell on your wrist, neck and behind the ears.
Going out on the first date with your beau is special. Keep this first date styling tips handy and there will be no doubt that your man will not be able to take his eyes off you.
Do not forget to share this post with your girlfriends.
(Visited 148 times, 1 visits today)