Here Are 7 Mouth-Watering Street Food Delicacies From LUCKNOW That You Cannot Miss
The city of Nawabs, Lucknow has always been renowned for its architectural brilliance and scrumptious royal relishes. The food culture…
---
The city of Nawabs, Lucknow has always been renowned for its architectural brilliance and scrumptious royal relishes. The food culture in Lucknow has been same ever since the time of the Nawabs and every minute detail related to it right from the ingredients and style of cooking has been passed on from generations to generations.
The traditional food of this place known as 'Awadhi Cuisine' is famous for its exquisite culinary spread, making Lucknow synonymous with a foodie's paradise. Nestled in the lanes of the city are small food stalls that serve the most delectable street food right from kebabs and biryanis to shreemal and paans. The smell and the taste of each of these delicacies are simply magical. Having said so much about the street food in Lucknow, let's take you on a tour of the 7 best mouth-watering street dishes that you cannot miss for anything.
1. Galouti Kebab:
Kebabs originated from Lucknow and are the most relished food item here. These deliciously flavored kebabs instantly melt in your mouth and you can never have enough of Galouti Kebab when in Lucknow.
2. Lucknowi Biryani:
The distinctive flavor of the Lucknowi Biryani will make you fall for it easily. there are several varieties in Biryani for both vegetarians and non-vegetarians.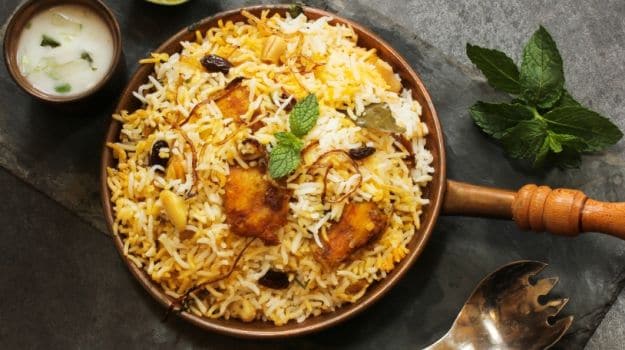 3. Chicken Shammi Kebab:
This one is a real appetizer for non-veg lovers. The perfect blend of juicy chicken, chana dal, and aromatic spices will make you crave for more.
4. Kakori Seekh Kebabs:
This street delicacy from Lucknow takes its name from the place where it was first prepared. This kebab was first prepared on the demand of a toothless royal Nawab to make soft, melting meat kebabs. Ever since Kakori Seekh Kebabs remains one of the most desired street food of Lucknow and it is so soft that it literally melts in your mouth.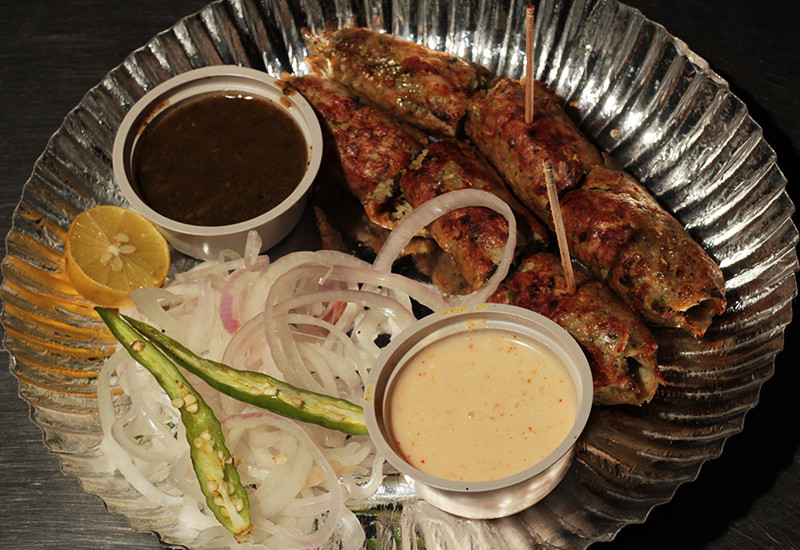 5. Tokri Chaat:
Chaat remains the most traditional Indian delicacy that satisfies both the stomach and the taste buds. Tokri chaat or Basket chaat is served all over Lucknow in different flavors and variations.
6. Shreemal:
Shreemal is those with a sweet tooth. This sweet Nan flavoured with saffron is completely mouth-watering. The heavenly taste of shreemal will even make you forget about calories.
7. Malai ki Gilori:
If your sweet tooth is still not satiated, try this Lucknowi special Malai ki Gilori for an ultimate culinary experience.
Awadhi or Lucknowi cuisine is indeed a delight for food enthusiasts.
So when you next visit Lucknow take time out to try these street foods and they will surely appease your taste buds.
(Visited 234 times, 1 visits today)