Here Are 7 Different Types Of People That You Encounter At The Airport
An airport is a strange place where come across people from all walks of life. We have a weird love…
---
An airport is a strange place where come across people from all walks of life. We have a weird love – hate relationship with airports, love when we come to go on holiday and hate when you see someone close leave. You can even say it arouses the best of emotions amongst us. In between the flights landing-take-off and waiting time you come across fascinating peoples, who march around lost in their own world and dramatic situations. Waiting at the airport is never boring; you are thoroughly entertainment with the varied mix of people you encounter there. Here is the list of different kinds of people you meet at the airport who annoy, upset or make you laugh!
1. The Eager Tourist
These set of people really cause the eye-ball rolling. It's like you are flying out of Delhi wearing cargo shorts and open-toed sandals and it's nearly freezing outside. Oh, you are going to Bangkok, Thailand? So, does it make sense even now?
2. The Frequent Fliers
Clad in business suits with their cabin size luggage tagged along, you can easily spot them, even in the busiest airports. Their security check-ins look as easy as taking a stroll in the park.
3. The Romantics
You must have witnessed plenty of times, a guy holding a bouquet of flowers or an anxiously waiting girl, fanatically checking flight status. Seeing them you can expect a filmy-reunion of two oh-so-much-in-love souls.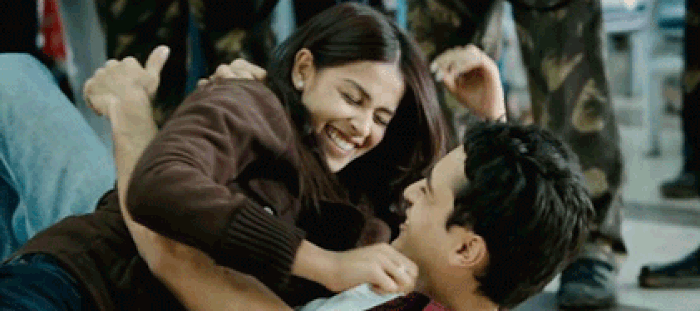 4. The Melodramatics
Oh, you cannot miss out on them. This one person is inevitably present at every airport visit and they somehow always fail to control their emotions. They are the ones seeing off a close acquaintance or receiving ailing parents. Spotting them at the airport is the beginning of the crying epidemic.
5. The Nervous Aunties
Most of the time, she flies alone to meet her children or a long-distant relative. Sitting nervously in her chair after the security check-in she will repeatedly ask questions to the person sitting next to her like 'What is the gate number for boarding?', 'What is the flight's departure time?' or 'Will it reach the destination on time?'. They even can't take when their flight gets delayed for some reason. Dude, you definitely need a break from this.
6. The Celebrities
You need to be really lucky to catch a glimpse of a celebrity or maybe hop onto the same flight as theirs. These celebrities are most often escorted with their entourage and cause a lot of commotion and chaos as fans try everything possible to catch a glance of them.
 7. The Ones Always on the Run
They are always late even if it's an early morning, late night or a mid-day flight. Not only this they have a set of excuses to give to the airport staff officials and believe me according to them, they are not to be blamed for any one of them.
The encounter with these peoples at the airport makes it a fascinating experience, though it can be over-the-top if you need to do it very often.
BDW, We are giving 2 free flight tickets each to 10 lucky people, If you are interested in getting a return flight ticket to any destination with your friends and family, please send us an INBOX message and tell us that you need the tickets.
(Visited 141 times, 1 visits today)