Here are 7 Celebrity Kids We are Eagerly Waiting to See on the Big Screen!
Bollywood always awaits a new face eagerly, and so do the masses. These new faces either turn out to be…
---
Bollywood always awaits a new face eagerly, and so do the masses. These new faces either turn out to be big stars or just fade away into the crowd. Kids of established celebrities of B-town are most awaited to make debut in Bollywood. Here I bring to you these five glamorous stars.
1. Jhanvi Kapoor –
She is ruling the internet with pictures these days. Sridevi and boney Kapoor's daughter is as beautiful as her mother. She has become the darling of Bollywood, and we hope that she will soon make  a debut soon, and amaze us with her acting skill as well as looks.
2. Navya Naveli Nanda –
Granddaughter of Amitabh Bachchan and daughter of Shweta Bachchan-Nanda is heavenly beautiful. He has been talked about a lot on the social as well as print media. She often shares her pictures on Instagram which prove that she is ready for the film industry.
3. Sara Ali Khan –
Daughter of Saif Ali Khan from his first wife Amrita Singh. She shares a great bond with Kareena Kapoor Khan and is expected to make her Bollywood debut with Sushant Singh Rajput in Abhishek Kapoor's Kedarnath. She has been witnessed working out in the gym. We hope to see her soon on the big screen.
4. Aryan Khan –
We all have been waiting for his debut! Shah Rukh Khan's son is handsome and hot as his father. He has a huge fan following amongst girls and has been in the news a lot of times due to his controversial photos and relationships with girls.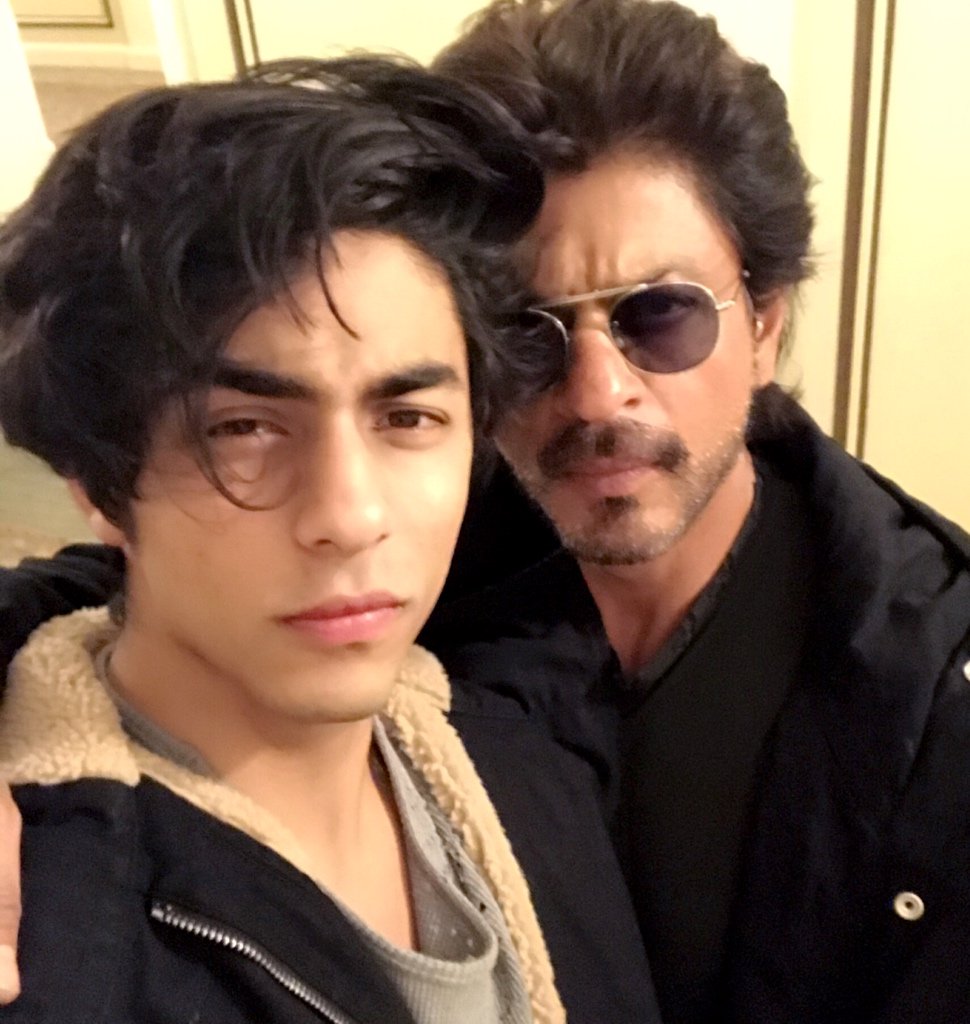 5. Krishna Shroff –
Jackie Shroff's daughter is all grown up and unlike Tiger Shroff, she is ravishingly hot and gorgeous. She is very active on social networking sites and often shares her pictures which are jaw dropping. I hope she doesn't disappoint us.
6. Suhana Khan –
Shah Rukh Khan's daughter is another beautiful diva who has been ruling our hearts for a long time now. Suhana is very elegant, and has been spotted partying. Her videos on social media make it very clear that she is very passionate about her acting career.
7. Ahan Shetty –
After sister Athiya Shetty disappointed us, we don't wish for another disappointment. Sunil Shetty's Son Ahan is all set to make his debut in Bollywood under filmmaker Sajid Nadiadwala. He is astonishingly handsome and hot! (Eagerly waiting for his debut!)
Let' hope that they will achieve the name and fame as much as their parents did!
Cover Image: Source
(Visited 186 times, 1 visits today)