It seems nobody in India really cares what companies sell and what is being consumed. Surprisingly, these products are banned across the world, but not in India. Our Governments and politicians are busy with a world tour and banning non- essential things but what about the hundreds of other things that are also banned. But, Here Are The 10 Products That Banned All Over The World But Not In India:
1. Vicks:
Image Source:www.themarysue.com
Vicks Vaporub widely used in India to get instant relief from cough, cold and congestion is banned in many European and North American countries. According to reports, an ingredient found in Vicks has serious and dangerous side effects. But, irrespective of all these harmful effects, it is not banned in India.
2.  Chyawanprash:
The morning spoonful of Chyawanprash may do more harm than the intended good. The Canadian government banned sale of the health supplement meant for everybody in 2005. The ban was invoked citing that there are high levels of lead and mercury in the product.
3. Red bull:
Image Source: www.nbcnews.com
The popular energy drink 'Red Bull' was banned in France, Denmark and some other countries because of the availability of the chemical 'taurine' in the drink which according to studies is a highly dangerous chemical.
4. Kinder Chocolate:
The Kinder surprise, which you might have noticed in a little colorful egg case, is banned in America. The toy that comes with the candy inside is deemed a choking hazard.
5. Pesticides:
Image Source: www.medicalnewstoday.com
67 pesticides which are banned or restricted in many international markets are still in use in India. Expert committees set up by the Central government have examined the matter and they recommended continued use of the pesticides in most cases while restricted use was recommended for some. Some pesticides still used in India
6. Haldiram's:
Image Source: www.desidime.com
The Food and Drug Administration in the USA has banned the sale and import of Haldiram's snacks that have been made in India. The tests conducted on Haldiram's biscuits, wafers and cookies found high levels of adulterants. They termed the Haldiram's products as unfit for consumption.
7. Unpasteurized milk: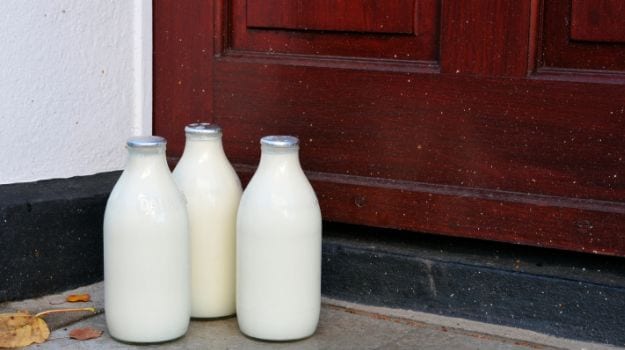 Image source: food.ndtv.com
Due to the presence of harmful microbes and germs in unpasteurized milk, it is banned in almost all of the USA and Canada. While this stuff can make you seriously ill, it is easily available in the motherland.
8. Drugs:
Image Source: www.salon.com
Among the long list of banned medicines outside India are commonly used drugs like Novalgin, D-Cold, Enteroquinal, Furoxone and Lomofen (anti-diarrheal), Nimulid, Analgin (pain killer), Ciza and Syspride, (acidity and constipation), Nimesulide (painkiller) and Buclizine (appetite stimulant), which are still being sold on the Indian market.
9. Chewing gums:
This may jolt you but chewing gums are banned in Singapore. The government had banned the import or sale of gum in the country to keep its public places clean. But, you can chew it in India without caring about the environment.
10: Jelly Candies:
In India, kids are all gaga over jelly candies. But, many don't know that the import of jelly is banned in UK and EU. According to reports, it is made from a thickening agent called 'konjac' which carries risks of choking throat. But, it is available in India in abundance.
(Visited 286 times, 1 visits today)