Here are 10 Famous Bollywood Stars with Their Selection of Luxe Cars
The luxurious life of Bollywood stars is evident from their palatial homes, extravagant accessories and cars. With Hindi movies doing…
---
The luxurious life of Bollywood stars is evident from their palatial homes, extravagant accessories and cars. With Hindi movies doing business over 200-cr, it is not surprising that nothing is beyond the reach of these Bollywood celebs. These stars define luxury in the most befitting way, whether it is a designer outfit, branded watches, and luxury cars. Right from Audis and Mercedes Benz to Rolls Royce Phantom, our Bollywood stars have them all. The TYM team takes you on a sneak peek into the garages of these top 10 famous Bollywood stars and what you find inside will completely leave you amazed.
1. Shahrukh Khan
King Khan of Bollywood lives up to his name and has the biggest collection of luxurious cars. He has the latest models of BMWs, Audis and Mercedes parked in his house 'Mannat'. The latest addition to his luxurious cars list is the Bugatti Veyron, the fastest car in the world that costs a whopping 12 crores. Now that's a piece of beauty indeed!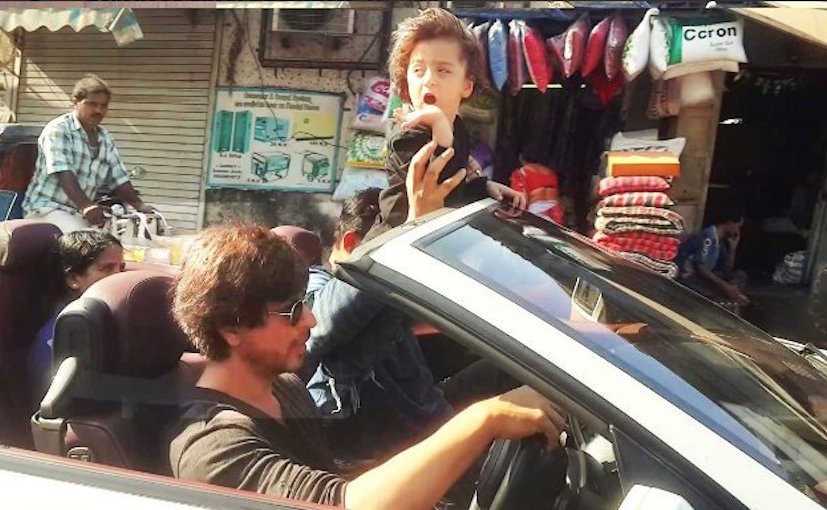 2. Amitabh Bachchan
The 'Shahenshah' of Bollywood has been ruling for over 5 decades now. Big B is a proud owner of nearly 25 luxurious cars that includes Rolls Royce, Bentley, Mini Cooper and a lot more. This is enough to knock us out.
3. Salman Khan
The 'Bhai Jaan' of Bollywood is not behind when it comes to talking about the obsession of luxurious cars. Range Rover Vogue, Land Rover, Audi R8 or BMW X6 Salman Khan has it all. However, his current favorite is the white colored Lexus LX570.
4. Aamir Khan
The Perfectionist of Bollywood, Aamir's selection of car is as classy and different as he is. Besides several other luxe cars, Aamir also possesses a bomb-proof Mercedes S600 sedan that was personally customized for him and cost him over 10 crores.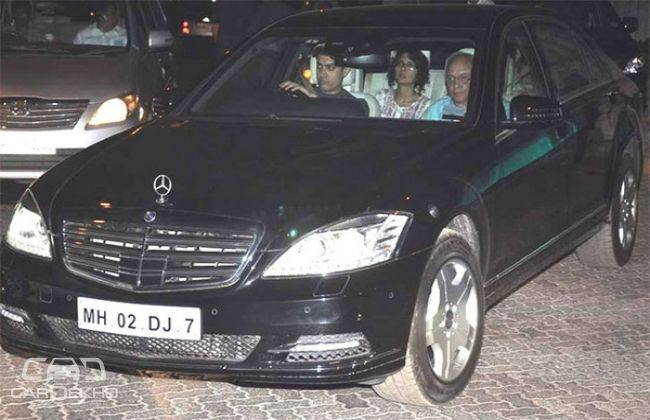 5. Ranbir Kapoor
The 'Rockstar' of Bollywood is also fascinated by the swanky set of wheels and owns an incredible selection of luxurious cars and bikes. The latest addition to his list is the red colored Audi R8 for which he paid around 2 crores.
6. Priyanka Chopra
After Priyanka Chopra made her mark in the Hollywood and acquired worldwide acclaim, the actress gifted herself an exotic Rolls Royce, which she truly deserves. Besides this, she also owns a Mercedes S-Class and Porsche Cayenne.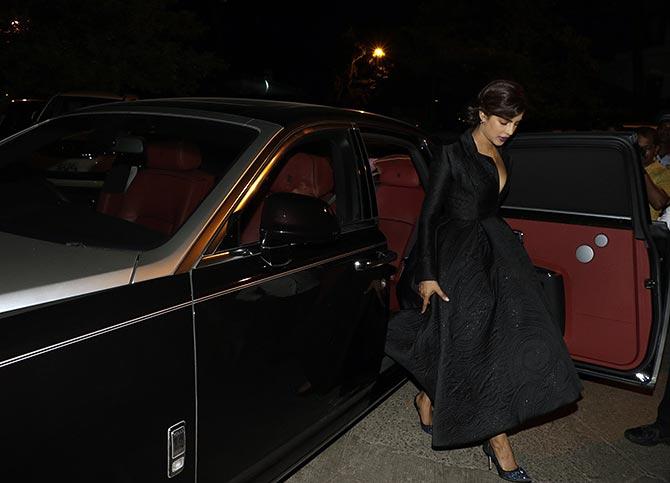 7. Hrithik Roshan
Hrithik Roshan also has an enviable collection of luxurious cars that includes names like Porsche Cayenne, Jaguar X, Range Rover Sport and White BMW to name a few.
8. Akshay Kumar
This 'Real Star' of Bollywood is also obsessed with luxurious cars. His selection includes a Ferrari, Porsche Cayenne, Mercedes and Bentley. Akshay's obsession with fast cars is such that the actor prefers to drive around himself than using a chauffeur.
9. Ajay Devgan
Ajay Devgan's obsession with luxurious cars is unmatched. The actor is a proud owner of a BMW Z4, Range Rover Vogue, Mercedes Z Class and a Maserati Quattroporte. He also has vintage 1967 car which he used in the shooting of the movie 'Once Upon a Time in Mumbai'.
10. Saif Ali Khan
When speaking about Bollywood stars and their obsession for luxurious cars, we cannot miss out on Saif Ali Khan. The 'Chotte Nawab' of Bollywood possesses an impressive collection of Luxe cars that comprises of Lexus 470, Range Rover, Audi R8 Spyder, Land Cruiser and an American Mustang.
When it comes to luxury, these Bollywood stars leave no stone unturned. This was the list of B-town celebrities and their luxurious cars. Which celebrity's car left you awe-struck, do let us known in the comment.
(Visited 221 times, 1 visits today)