Here are 10 Bollywood Movies That Were Banned In Pakistan
The strife between India and Pakistan seems never-ending. The peace talk between these two neighbouring countries is an ongoing process…
---
The strife between India and Pakistan seems never-ending. The peace talk between these two neighbouring countries is an ongoing process on the Political front. Besides these initiatives, the entertainment also makes collaborative efforts to bridge this gap through the medium of films. However, the friendship between India and Pakistan is a far-fetched dream as Pakistan has been banning screening of Bollywood movies in the name of integrity and religious issues. Check out these Bollywood movies that were banned in Pakistan and you will just keep on guessing the reason, just like me.
Raees
Raees was amongst the most recent Bollywood movie banned in Pakistan. The movie was objected for showing anti-Islamic content and for showing Muslims as terrorists.

Jolly LLB 2
Jolly LLB 2 starring Akshay Kumar was banned in Pakistan as the movie had relevance to terrorism in the state of Jammu & Kashmir.

Dishoom
Dishoom starring John Abraham and Varun Dhawan was banned in Pakistan as the movie is based on the story of kidnapping of an Indian cricketer just before the India-Pak match.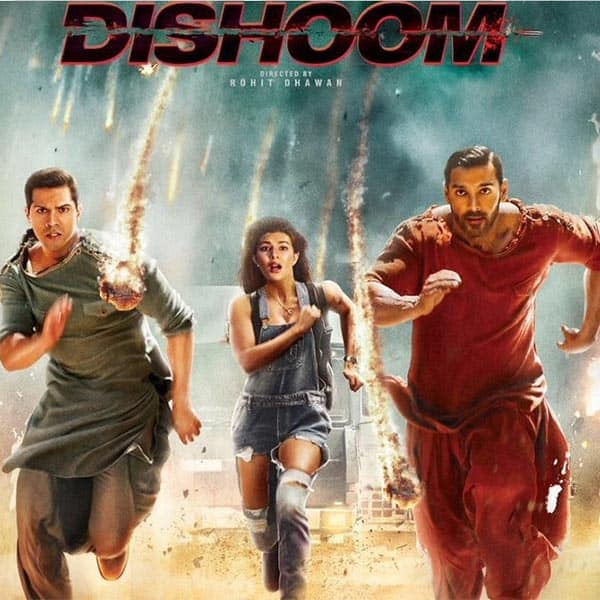 Neerja
Directed by Ram Madhvani, Neerja was released in 2016. It starred Sonam Kapoor in the lead role of air hostess who saved the life of passengers on the flight from Karachi that was hijacked by terrorists. This movie was banned for showing a negative picture of Pakistan.

Ambarsariya
Ambarsariya was a Punjabi thriller movie directed by Mandeep Kumar and released in 2016. The movie was banned as it had reference to RAW, the Intelligence Agency in India for combating terrorism.

Phantom
Released in 2017, Phantom was directed by Kabir Khan and starred Saif Ali Khan and Katrina Kaif in the lead role. The movie was a fictional portrayal of Mumbai's 26/11 attack and was banned in Pakistan for controversial content.

Baby
Baby starring Akshay Kumar in the lead role was a movie that fights terrorism. Realised in 2015 it was banned from screening in Pakistan as it was perceived to show the Muslims in wrong light.

Haider
This Shahid Kapoor starrer was bound to be banned in Pakistan as it was based on Kashmir, the most controversial issue between Indian and Pakistan, till date.

Bhaag Milkha Bhaag
As the name reveals, this movie was a biopic on the life of Milkha Singh, 'the flying Jatt of India'. Starring Farhan Akhtar, the movie was shot in the backdrop of India-Pakistan partition. The Pakistan Sensor Board banned this movie because according to them it did not show a good portrayal of Pakistan.

Raanjhanaa
Directed by Anand L Rai, Raanjhanaa was a super hit movie featuring superstar Dhanush, Abhay Deol and Sonam Kapoor. The movie did not have any anti-Pakistan element but was still banned because it was a love story involving a Hindu boy and Muslim girl.

These were some of the most recent movies that were banned from screening in Pakistan.
In spite of the ban on religious and cultural front lifted in 2006, these Bollywood movies were barred from general public viewing. Most of the times, these bans are ridiculous and even criticized by the general public of Pakistan. Are these movies worth banning? Is banning of Hindi movies any solution to the problem? Do share your comments.
(Visited 42 times, 1 visits today)