Here Are 10 Benefits of Surya Namaskar That Everyone Should Know
Yoga or 'Yog' was a science that was not new to India, it has been practiced even centuries ago. But…
---
Yoga or 'Yog' was a science that was not new to India, it has been practiced even centuries ago. But thanks to the efforts of Baba Ramdev, Yoga that had once lost its glory was again recognized in India. It has now become a household name and people have become aware of the multiple benefits that come along with it.
Surya Namaskar, also known as Sun Salutation is one of the important Yoga postures that are manifested as a means of expressing gratitude to Sun God. It comprises of 12 distinct Yoga asanas that work in a way to align the mind, breath and body. Surya Namaskar offers multiple benefits to the body and should be done early in the morning, at the time of sunrise to maximize the benefits. If you still thinking about doing Surya Namaskar every morning, take a look at these healthy benefits of Surya Namaskar to give you the needed kick-start.
#1 Is Good For Your Overall Health
Surya Namaskar is a dynamic Yoga pose that heals both the mind and the body. Practicing it daily helps to start your day on a positive note. Surya Namaskar is beneficial for the overall good health of your body.

#2 Helps to Lose Weight
Surya Namaskar is an excellent means to keep your body tones and do away with unwanted flab and weight. No wonder celebrities even swear by it and make it a part of their daily routine.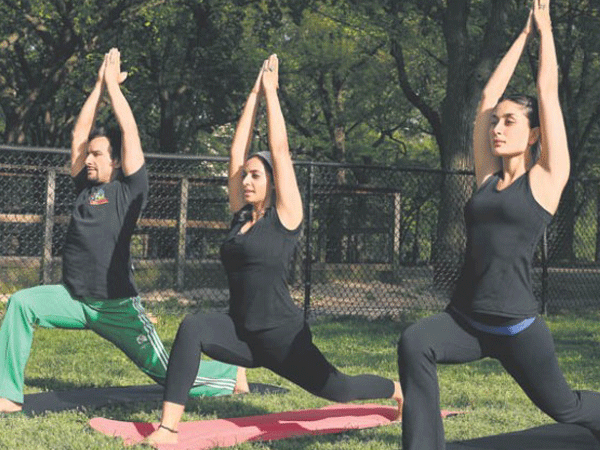 #3 Works Wonders for Your Skin
Surya Namaskar helps to improve blood circulation that in turn helps to restore the natural beauty of your skin. It also prevents the occurrence of wrinkles and reduces the early signs of aging.

#4 Improves Digestion
Doing Surya Namaskar daily is good for your digestive system by increasing the blood flow to the digestive tract. It also helps to reduce bloating or flatulence.

#5 Strengthens Your Muscles and Joints
The different yoga poses in Surya Namaskar help to stretch the muscles, ligaments and joints in the body. It also improves the flexibility of the spinal system.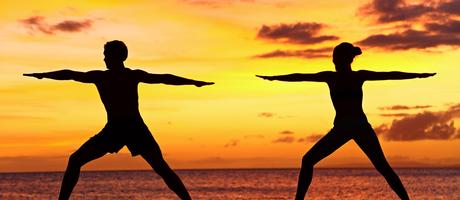 #6 Gives You Stronger Bones
While you practice Surya Namaskar everyday early in the morning, your body gets to absorb Vitamin D in abundance. This ensures stronger bones.

#7 Works As A Natural Detox Process
The breathing techniques used in Surya Namaskar improve the oxygen supply to the blood and boosts the functioning of your lungs. In the process it also eliminates carbon dioxide and other harmful gases from the body. A natural detox process indeed.

#8 Cures Irregular Menstruation
Surya Namaskar helps to regulate your menstrual cycle by maintaining an optimum level of female hormones. Besides it also helps in the process of natural child birth.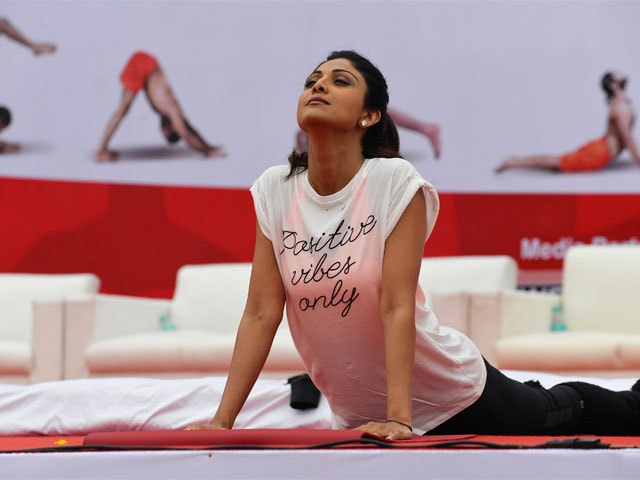 #9 Fights Away Insomnia
The best means to cure insomnia or sleeplessness is Surya Namaskar. Practicing it daily will ensure that you get a good night's sleep without taking any medication.

#10 Heals the Mind
Surya Namaskar holds immense spiritual significance and is the best means to calm your senses. It stimulates the functioning of the nervous system and also improves your memory retention.

After knowing these amazing benefits of Surya Namaskar, incorporate in into your daily routine and make a positive difference in your life.
(Visited 549 times, 1 visits today)