The most humble and the most gentleman person ever, Diljit Dosanjh has just bought a private jet for himself and we just can't keep calm. Though we have been always listening about those luxury cars, hot girls, pansy villa's in the Hip Hop & Rap songs, Diljit just went the next level by getting himself set of wings and made himself stand outside the crowd.
Diljit took to Twitter to post a picture of his jet and captioned it, "New Beginning Starts With Private Jet".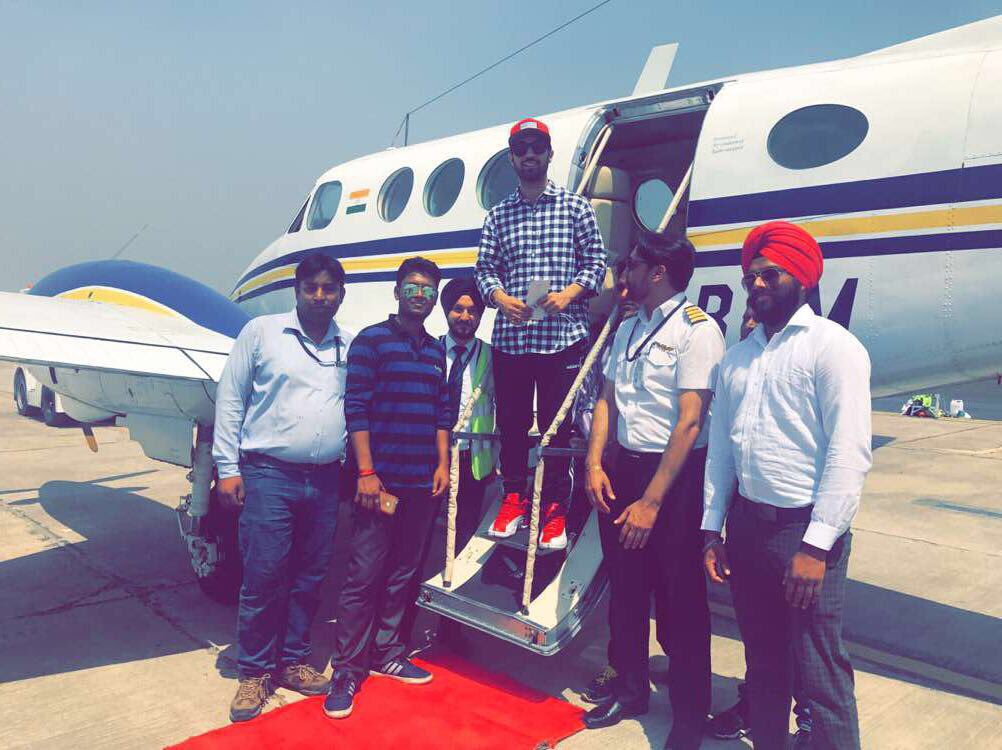 He went ahead and put out an adorable video with a Snapchat filter (I think he did not take uninstall snapchat seriously) Watch the video here:
— DILJIT DOSANJH (@diljitdosanjh) April 17, 2017
Diljit took on Bollywood limelight after Udta Punjab Actor bagged the Best Male Debut Actor award for his film. Recently, Diljit was showered with immense love for his character in Phillauri and apart from his acting skills, Diljit is famously known for his party numbers such as Patiala Peg, Proper Patola and recent hit, Move Your Lakk Baby and at present prepping for Dream Tour, a concert line-up, which would begin next month.
(Visited 21 times, 1 visits today)