Dating a girl! Here are 7 secrets that your Girlfriend never told you
Are you on the verge of starting a lovey-dovey relationship with your girl? Well, if this is your first time,…
---
Are you on the verge of starting a lovey-dovey relationship with your girl? Well, if this is your first time, there are few things you need to know so you don't end up being single again soon. You must be thinking that you know your girl pretty well, but let me get your facts right here. Girls have their own secrets that they do not share with their boyfriends, at least directly. Knowing these 'hidden' secrets will help you understand your girlfriend better and definitely a plus point for your relationship. So, here you go:
1. The guy must always start the conversation
Yes, girls love to talk but what they like more is when their guy makes an effort to initiate a conversation. It is a lesser known fact that girls are actually good listeners and they love to hear their men talk.
2. Girls like to make more memories
Your girl might not always tell you but she likes to get clicked together. A romantic picture of the two of you is one of her sweetest memories. Perhaps this even gives you the chance to get up and close with your sweetheart. And trust me she wouldn't mind.
3. Girls like getting texts frequently
Girls do check their messages first thing when they get up, every single morning. A sweet message as 'Good Morning sweetheart' will bring her instant happiness and get you bonus points.  'Miss you' messages all through the day is also needed.
4. Girls like their men to be possessive
This foods their female pride. Girls simply love it when their guys get over-protective or jealous on seeing her talking with any other guy. She may dismiss it by asking you not to overreact but deep inside, she loves it all.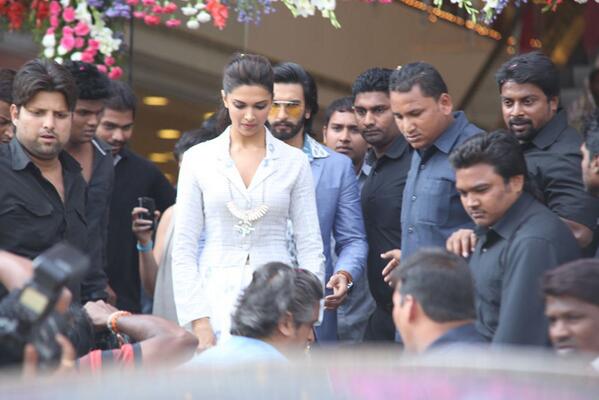 5. Guys should initiate physical intimacy
If a girl really loves you, she will not mind physical closeness. A guy should know when is the right time to make the move, don't expect her to give you even signals.
6. Girls share every detail with her best friend
A guy should assume that whatever your girl knows about him is also known to her best friend. Her best friend knows everything about him, their relationship and possibly anything. It is therefore important be in the good books of her best friend as well. Making two girls happy is indeed some task.
7. Your social profile is always under her scrutiny
Your girlfriend might tell that she is not interested in your past life, but the real fact is that she has checked every girl's profile in your list.
These are top seven secrets that girlfriends will never disclose to their boyfriends but still want them to know.
Boys use these to make your Angels laugh and girls if we missed something big on this one, do let us know in comments (secretly!).
(Visited 66 times, 1 visits today)