Check Out! The Top 10 Bollywood Celebrities and Their Hollywood Duplicates
Many claim that each of us has upto seven look-alike around the world. It has been long established that duplicates exist…
---
Many claim that each of us has upto seven look-alike around the world. It has been long established that duplicates exist in the world however, there are many believes on the uniqueness of once personality as well. In case of Bollywood stars and their Hollywood look-alike have been identified based on manual comparison between their face and features like eyes, smile, jaw-cut, hair etc. These are top 10 best Bollywood stars and their Hollywood Duplicates:
1.Hrithik Roshan & Bradley Cooper:
Image Source: www.indiatvnews.com
The Greek God of Bollywood, Hrithik Roshan resembles to American actor Bradley Cooper. The same eyes, jaw line and the personality, the two hunks surely have a lot in common.
2. Asin Thottumkal & Kayla Ewell:
Image Source:www.betrendsetter.com
Asin Thottumkal & Kayla Ewell look strikingly similar. With those mischievous eyes and high cheekbones, these two actresses almost look like sisters
3.Parineeti Chopra & Hayden Panettiere:
Image Source:www.indiatvnews.com
The bindas girl of Bollywood has Hayden Panettiere as her 'star twin'. Hayden Panettiere is an American actress who is famously known for her role of a cheerleader Claire Bennet on the NBC series 'Heroes'.
4. Akshay Kumar & Shawn Michaels: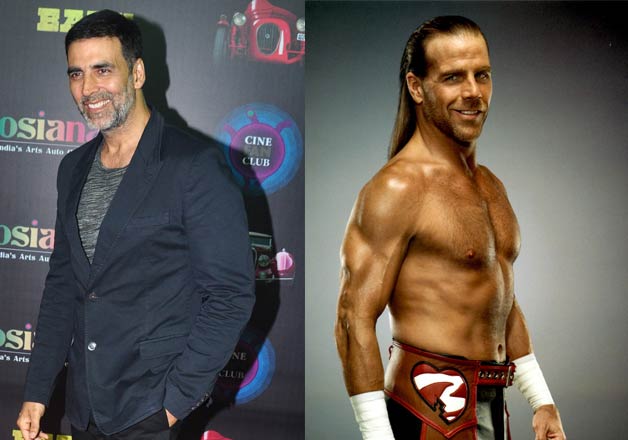 Image Source:www.indiatvnews.com
Michael Shawn Hickenbottom is one of the most well-known professional wrestlers and television presenters with an uncanny resemblance to the desi daredevil, Akshay Kumar.
5.Esha Gupta and Angelina Jolie:
Image Source:theconfusedindian.in
Esha Gupta has a strong resemblance to Angelina Jolie, even the pouts are similar!
6. Dia Mirza & Anne Hathway:
Image Source:vanini.com
Dia Mirza has also been compared to Anne Hathway and it's hard to deny the same. Their surprisingly similar facial structure will stun you.
7.Arbaaz Khan & Roger Federer:
Image Source:vanani.com
Arbaaz Khan looks quite similar to the famous tennis player Roger Federer. Though Roger is a renowned name across the world, Arbaaz is known as Salman Khan's brother and is popular only in India.
8.Tushar Kapoor Phillip Rhys: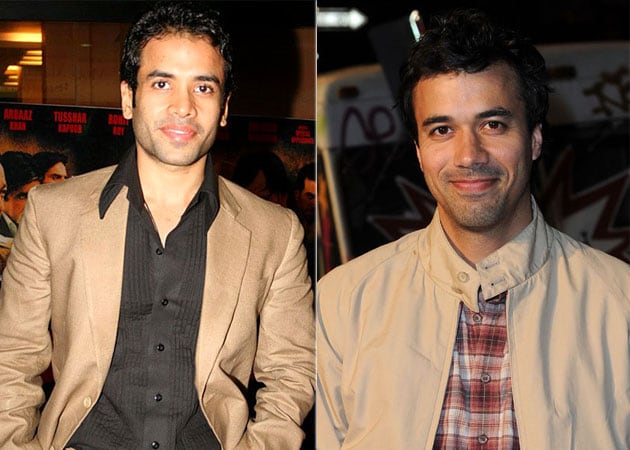 Image Source:movies.ndtv.com
The English actor Philip Rhys, from the film Survivors is almost an identical twin for Tushar Kapoor.
9.Pooja Batra & Debra Messing:
Image Source:www.bollywoodpapa.com
The same sparkle in their eyes, a mischievous smile and a similar jawline are a few things that make Pooja and Debra look like each other. Both are fair and have a slender frame with wavy hair.
10.Katrina Kaif and Camilla Belle:
Image Source:socailanymals.blogspot.com
Look at the smile and hair Katrina Kaif and Camilla Belle look like real sisters for sure.
So, do share if you know or find more such similarities between any other Bollywood star with any of Hollywood actor.
Featured Image Source: viral.filmymantra.com
(Visited 245 times, 1 visits today)