Believe it or not, there are more haunted places in India than you can count. If you pack your bags today and start visiting these places, you might take almost a month to visit them all. What's interesting is the reason that makes these places popular. If rumors be believed 'Ghosts' do exist, and some of these places have managed to remain haunted for years.
1.Agrasen Ki Baoli (Delhi):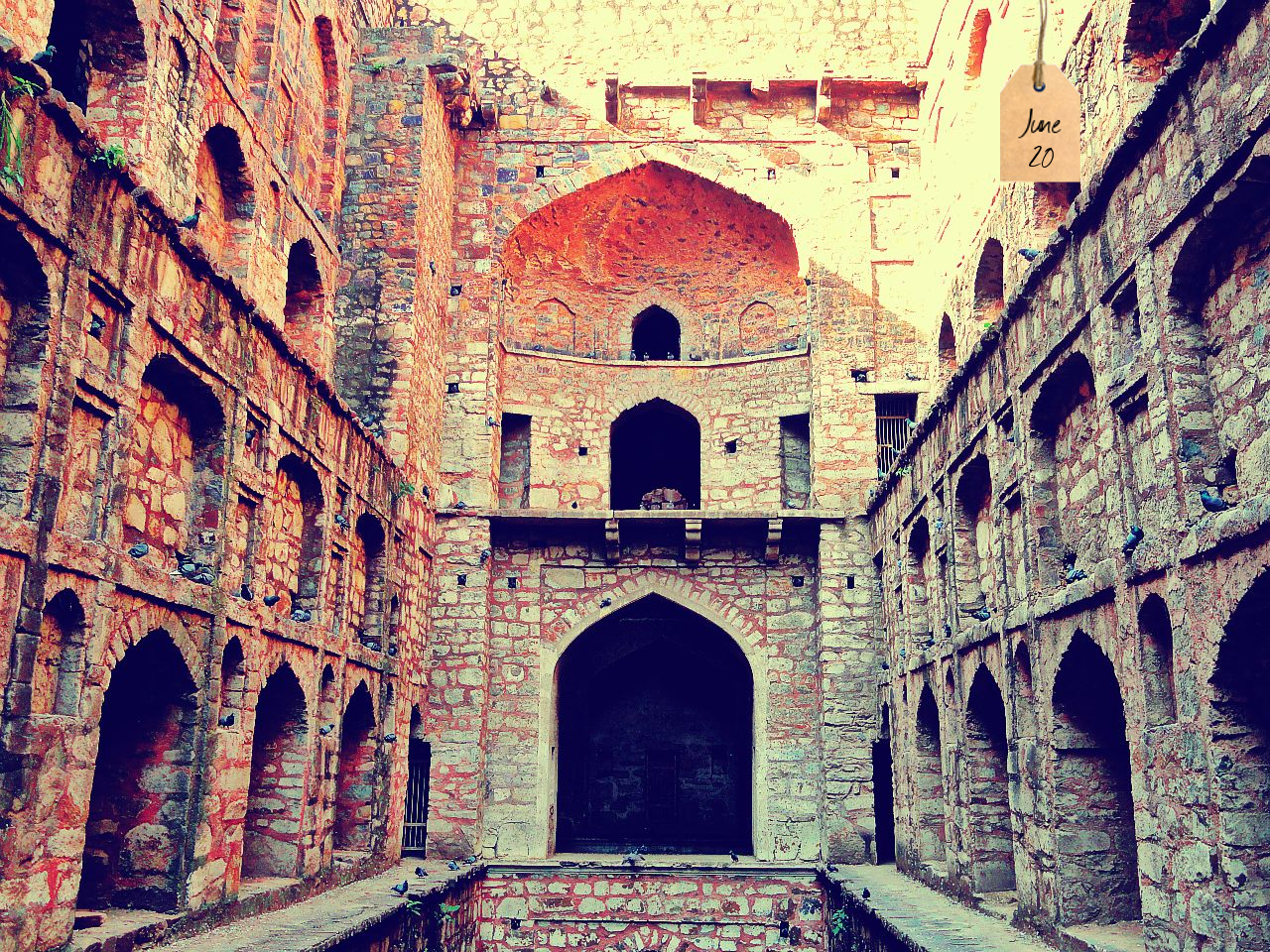 Image Source:www.mouthshut.com
Agrasen Ki Baoli is a tourist spot by the day and a haunted place by the night. Recently came in the news for a scene in the controversial movie PK, where Aamir Khan's character was seen roaming around in the Baoli. Rumor has it that the place was filled with black water which enticed the visitors to go deep or jump and commit suicide.
2.Dumas Beach (Gujarat):
Image Source:www.holidaymine.com
Beaches are the best spots to relax. But not this one. Dumas beach is a cremation ground for the Hindus, therefore it is said that the tormented souls and the ones who did not seek 'moksha' loiter on the beach post sunset.
3.The Church Of Three Kings (Goa):
Image Source:vargiskhan.com
The story behind this Church is a classic example why there is a sufficiency in the world for man's need but not for man's greed. Back in the day, three Portuguese  kings always fought over the kingdom of Goa. One king named Holgar, called the other two for a meeting in the now famous 'The Church Of Three Kings' and poisoned them to claim the throne. Later, upon discovering that he killed the other two kings, a huge crowd came after him to kill him. The King himself committed suicide by consuming the same poison. All the kings were buried in the same church.
4.GP Block (Meerut):
Image Source:hauntedindia.blogspot.com
GP Block in Meerut also makes it to the list of one of the places in India that is subject to paranormal activity. It should be noted that this place, though considered as one of the abandoned places in India, is not very well known or frequented by many people. Despite being relatively unknown, there have been sightings of ghosts on a number of occasions.
5.Lothian Cemetery (Delhi):
Image Source:blog.darkmoon.in
The oldest burial ground for Christians in Delhi is also the ground for unexplainable activities. Interestingly the stories about Lothian Cemetery resemble the plot of a horror movie as, people have seen a headless ghost walking in the Cemetery with his head in hands.
6.Mukesh Mills (Mumbai):
Image Source:travel.india.com
Mukesh Mills,built in 1870 is considered one of the most popular haunted places in India. Many films and the famous song Jumma chumma de  de was shot on this location. One if the most famous incidents reported in Mukesh Mills was of an actress getting possessed by a spirit and warning off the staff to clear out of the place in a spooky male voice. Mukesh Mills has always been on the list of most haunted places in India.
7.Dow Hills (West Bengal):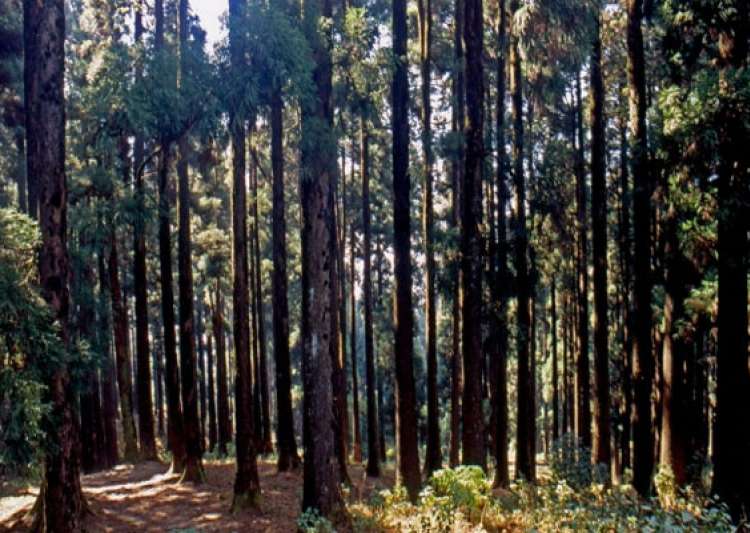 Image Source:www.indiatvnews.com
People never loiter in the dense area of Dow Hills because of its horrid past. The hills have witnessed many deaths and therefore remain secluded.
8.Lambi Dehar Mines (Uttarakhand):
Image Source:unsolvedmysteriesindia.blogspot.in
Finally, a place that is haunted by a Witch, the list was almost getting gender biased. But when there are scary ghosts, there are evil witches too.
9.Brijraj Bhavan Palace (Kota-Rajasthan):
Image Source:hauntedindia.blogspot.com
10.D'Souza Chawl of Mahim (Mumbai):
Image Source:hauntedindia.blogspot.com
A well in the D'souza Chawl area of Mumbai, Mahim has acquired the reputation of being haunted. It is said that a woman, while getting water, fell to her death in the well. Many people claim to have seen the ghostly apparition of that woman near the well during nights. She is also said to be harmless.
11.Malcha Mahal (Delhi):
Image Source:www.sodelhi.com
It isn't fair to call this place haunted as no ghostly activities were ever recorded in this area. But, since a significant number of people including some reporters have tried have entered the Macha Mahal premises and never returned. If, not haunted, there certainly is something mysterious about the place.
12.Tunnel No. 33 (Shimla):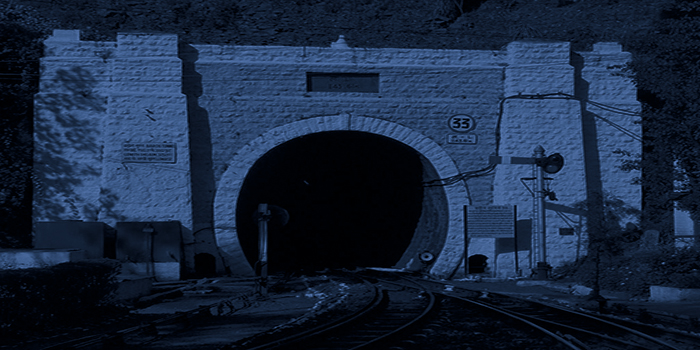 Image Source:vargiskhan.com
Shimla is abode to many scary stories. One such story is of Tunnel no.33, where the friendly ghost of Colonel Barog loiters around the tunnel during the night. Colonel Barog was a railway engineer during the times of the British Raj. Locals say that his ghost has friendly chats with people who take the tunnel.
13.The Mansion, Residency Club Road (Pune):
Image Source:www.fearandyou.in
The famous ostentatious mansion near the Residency Club in Pune is said to be haunted by the spirit of an elderly lady who was murdered in her own home, this mansion. Passersby claim to see a shadowy figure of an old lady gazing out of the window and screaming for help.
Featured Image Source:www.indiatimes.com