Bipasha Basu traveled to London with her husband Karan Singh Grover, and it was not a romantic getaway for the newlyweds, as it seemed. Bipasha was there to participate in an India-Pakistan London Fashion Show organized by Gurbani Kaur. Bipasha Basu is a name to reckon within the Fashion industry. She was chosen by the organizers of this London Fashion Show to be the showstopper, but few hours before the show she refused to participate in the show.
The organizers are shocked with the unprofessional behavior of Bipasha Basu who was even accused of insulting and mentally harassing the chief organizer, Gurbani Kaur.  While Bipasha, on the other hand, clarified that all the allegations made on her are false and she was cheated by the organizers of this London Fashion Show regarding logistics and hospitality.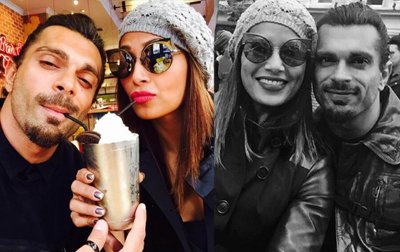 Gurbani Kaur stated in an interview last evening that she had to bear a huge monetary loss, around 20-25 lakh, owing to Bipasha's unprofessionalism.
She further said that Bipasha started throwing big tantrums from the time she landed at the London's Heathrow Airport. Bipasha created a ruckus when she was told to stay at Hotel Crange. She demanded to stay at Hotel Parkland and also declaring that she wishes to extend her stay by 5 days (at the expenses of her organizers). However, things did not ease out here and moments before the show was to kick-start, Bipasha refused to come out of the room and canceled the show.

Gurbani Kaur's first Fashion Show at London turned into a disaster and all her sponsors backed off. She is shaken and infuriated at the same time.
According to the latest updates, Gurbani canceled Bipasha and Karan's air tickets from London to Mumbai. She claims that it is her money and refuses to bear any more expenses on behalf of Bipasha. The airline company (Air India) is said to have notified Bipasha about the cancellation of her tickets from London to Mumbai. Is Bipasha shocked with news? What will her next step be? Will she travel back 1+1 with KSG (Karan as he is fondly known) on her expenses? Keep glued for more updates on Bipasha's story!

(Visited 7 times, 1 visits today)