The grand festival of Ganesh Chaturthi is right here and Amchi Mumbai is gearing up in full swing to celebrate it unmatched fervour and enthusiasm. Ganesh Chaturthi is one of the sacred festivals of Hindus that is celebrated for a period of 10 days starting from the 4th to 14th day during the Hindu month of Bhadrapada. This birth anniversary of Lord Ganesha is commemorated all over India but Maharashtra hosts the biggest Ganeshotsav celebrations with utmost spirit and devotion. The city will soon be filled with holy chants and the devotees will be seen swarming the narrow lanes of Mumbai to worship their very own Ganpati Deva. You cannot miss out on the mouth-watering homemade goda aka sweets during this larger-than-life festival. Here are the delicious mithai you cannot afford to miss during Mumbai's Ganpati Festival.
1. Modak
Modak holds the top spot in our list of sweet treats during Ganesh Chaturthi as it is believed to be the favourite food of Lord Ganesha. Shaped as a small, white blob modak is traditionally made using coconut, jiggery, saffron and cinnamon. A single bite of these beautifully shaped dumplings oozes out sweet juices that are enough to satiate your biggest sweet cravings.
2. Coconut Laddoo
This one is another popular goda or sweet that is cooked in every single Maharashtrian household. Made using coconut, sugar and water, this traditional mithai is tempting enough to devour in one go. Still haven't tried it? Have a bite and you will definitely fall in love with it.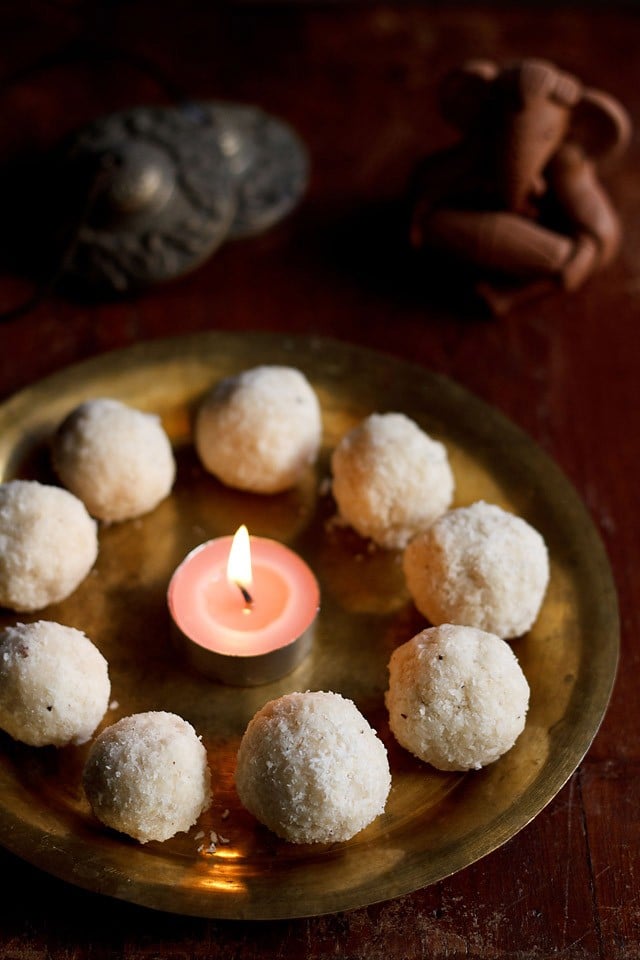 3. Kaju Katli
Who ever thought of bringing together the crispiness of kaju (cashew nuts), sugar syrup and rose water himself did not know that he was creating the most heavenly dessert that will be forever relished by mankind. Shaped as diamond and topped with edible silver foil, do not feel guilty if you unable to resist eating Kaju Katli, one after another.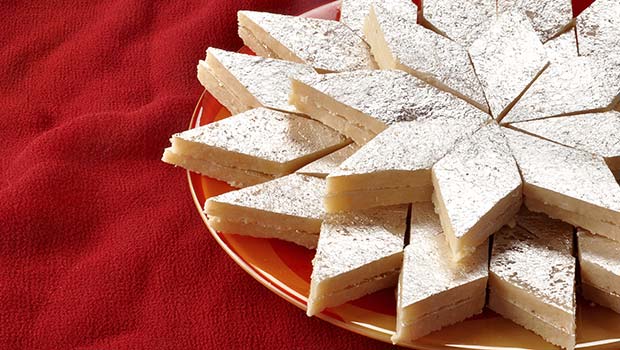 4. Sheera
Remember the days when you accompanied elders to temple to only gorge on the delicious sheera? Well I still feel the same even after growing up. Made with the goodness of semolina, ghee and banana, the sweet taste of sheera will leave a magic on your taste buds that you will never forget. It is also garnished with dry fruits to make it even more royal.
5. Puran Poli
You cannot afford to miss out on Puran Poli when you are celebrating Ganesh Festival in Mumbai. The sinful combination of chana dal, jaggery and ghee made into soft dough, rolled and cooked slightly on a tawa will wobble your taste buds the moment you devour it. Try it to believe it!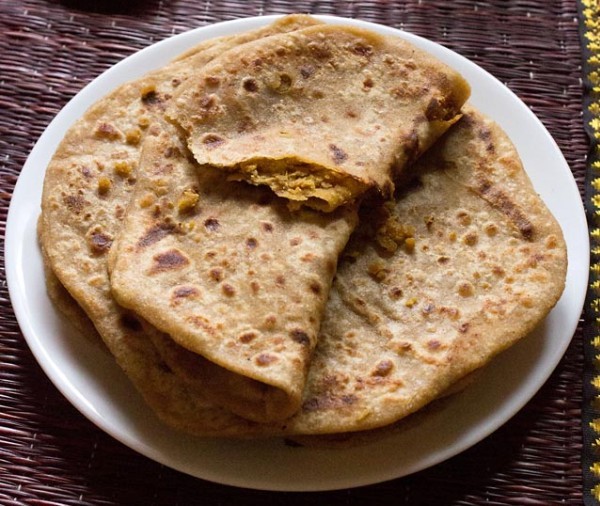 The mere mention of these traditional Maharashtrian Goda is tickling my taste buds. Can't wait for the festivities to begin.
What about you?