Amole Gupte's Cruel Revelations About Kid's Reality Show Will Leave You Completely Shocked
Amole Gupte is a renowned Bollywood writer-cum-director who has given some of the best of children oriented films. He also…
---
Amole Gupte is a renowned Bollywood writer-cum-director who has given some of the best of children oriented films. He also happens to be the chairperson of the Children's Film Society and is recently creating headlines when he brought to limelight the hidden truth behind the brutality of kid's reality shows on television. Yes, you have read it right and read on to know the inside story of these cruel and inhuman reality shows involving children.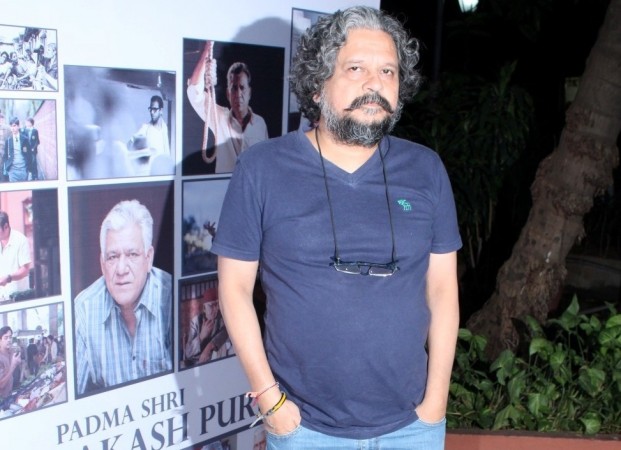 Reality television is looked upon as a staircase to stardom and fame, especially for middle-class Indians. We all love watching the little boys and girls singing, dancing and performing comedy acts on small screen. For most of us, these reality shows are looked upon as platform to showcase their talents. Don't we get emotional when the judges praise with watery eyes the brilliant performance of these kids? Well, my friend the story does not end here; there is lot more to this than what you see with your eyes.
Real Story Uncovered:
But did you ever realize that these innocent kids are forcibly made to participate in such shows. Talent hunt shows for kids has always lured parents and their children as a chance to appear on small screen and meet celebrities guests as well. However in a shocking revelation Amole Gupte stated that these TV reality shows are causing more causality in the life of these innocent children rather than benefiting them.
He further revealed that the kids from distant places are made to stay in cheap hotels in Mumbai. They need to commute early, every morning to reach the studio on time for rehearsals. Children are made to rehearse for countless hours and the directors and producers fail to realize that shooting for such long hours can be draining and extremely tiring for such young souls. Bollywood director Amole Gupte himself witnessed that some of TV studios are not even air conditioned and the little children have to sweat it out the whole day.
The whole set up and ambiance looks very appealing when you watch on your small screens, but in reality it is barbaric. To top it all, the kids also have to bear tremendous pressure to give their best performance every single time. If the child then fails, the disappointment leaves him completely shattered for life.
Don't you think these inhuman experiences can be traumatizing for a child? Amole Gupte believes that the parents are equally responsible for children undergoing such horrific experiences. There also needs to be certain changes in the system and special laws must be enforced in the interest of these children, as quoted by the director.
The TYM team stands by Amole Gupte's concern for these little children in reality shows. We hope that through this post the voice reaches to everyone and we stand together to bring a change!
Feel free to let us know your comments.
(Visited 59 times, 1 visits today)