Air India has set the world record when it flew all over the world with its all women-crew. What an outstanding achievement for them just days before the International Women's Day. A proud moment for all of us! The officials at the Aircraft company have just notified to the 'Guinness World Records' and we all eagerly wait in anticipation to see their name in the list of achievers.
This all-women crew flight departed on the 27th of February, 2017 from the Indira Gandhi International Airport for San Francisco and returned back to Delhi on the 4th of March.

They covered a distance of 15300 km and the entire operation was completed in nearly 15 hours and 30 minutes. The entire operations of this Boeing 777-200LR aircraft was manned, rather 'wo-manned' by the female crew right from the pilots, cabin crew and check-in personnel to Air Traffic controllers, technical engineers and even the ground staff. Now that's something that doesn't happen often, and deserves to be acknowledged in the 'Guinness World Record' and 'Limca Book of Records'.

During their 6-day journey the Air India Aircraft flew over the Pacific Ocean and Atlantic Ocean, thereby circling the globe.
On successfully completing their voyage safely, the entire crew, compromising of all women was super elated for setting a unique world record. An Air India Representative stated that they are just waiting for the official confirmation from the Guinness World Record to kick start their grand celebration this Women's Day.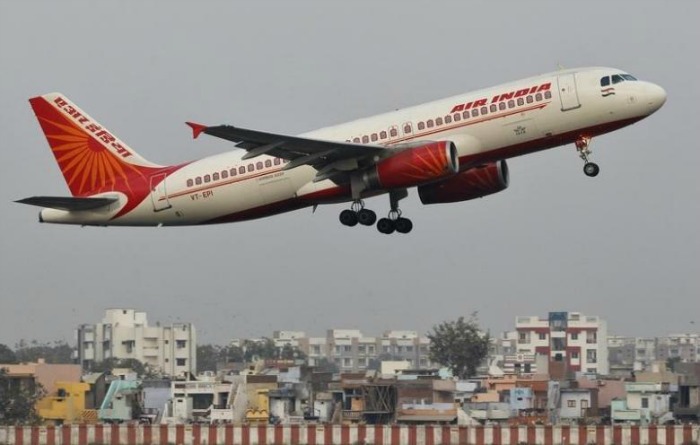 This all-women crew flight that travelled round the globe was another great achievement for Air India towards its constant attempt to encourage women. Taking this another step forward, the Airlines announced that 6 seats in the 3rd row of their Economy class flight will be reserved for women. Furthermore to commemorate the International Women's Day celebrations, Air India Airlines has announced its plan to operate such all-women crew flight on some of their domestic and International routes. Book yourself in any of these flights for one-of-its-kind experience. Bon Voyage!
(Visited 23 times, 1 visits today)