8 Ways to personalize your own wedding and make it a lifetime memory.
Wedding seasons are the best! Weddings are known for its tradition and customs. But now we live in the entirely…
---
Wedding seasons are the best! Weddings are known for its tradition and customs. But now we live in the entirely different time where the couple should be known for its personality of them as a couple getting married and being one soul. So when it's time for you to get married, personalize your wedding and make it like a party for you and your fiancé and not the same as like the old tradition wedding.
Add a Wedding Theme
You can choose your wedding theme what you and your to be husband/wife love. You can use that for decorations or the moods of the wedding. It can be your fav Tv series or color or actor/actress or something which you both are addicted to.
Make your handwritten vows
Just write before you say 'I do' or ' Kabul hai' the two of them can read the own vows to each other and then they can accept each other with their personalities. This makes the couple feel more personal and special about each other.
Select a totally different venue.
Forget planning your wedding in the traditional ballroom hall or catering hall until and unless that is your style.Think something out of the box and plan your wedding in some Library, museums or theme parks, barns.
Make a new tradition and replace it with the old one
If you are wearing a veil or doing the first dance and if you don't like it, instead of you dancing, you and your fiancé can sing a lovey dovey song or share your beautiful moments with each or van you both can enact each other and make each other feel that you both are made for each other.
Shake your legs up on the first dance
Nix the slow songs and play songs which make you dance in the weirdest way and let people know the real you.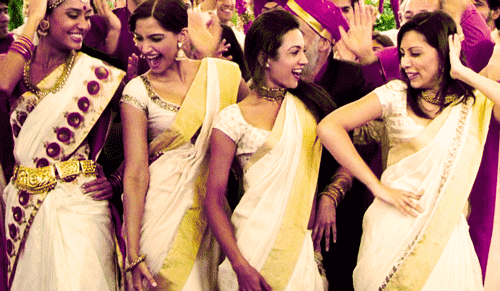 Add some of your personality to the party gifts.
Send gifts to your guests with some things that scream YOU. Whether it's your fav chocolates, candy, or any item that makes them never forget your wedding day.
Use Social Media to let the world know you are getting married
Create your hashtags so that people on your wedding day who serves as mini photographers can tag and make a big day.
Create your ceremony
Rather than people deciding on to the ceremonies, you and your partner can plan and work together for the official ceremony and make it fun and engaging.
Make it lifetime memory by planning your own customized wedding! Enjoy it!
(Visited 109 times, 1 visits today)