7 Ways To Tell Your Boyfriend To Lose Weight Without Hurting His Feelings
You really like this guy but he is kind of slightly overweight. Are you always looking for ways to tell…
---
You really like this guy but he is kind of slightly overweight. Are you always looking for ways to tell your boyfriend to lose weight? Even more, you do not wish to hurt his feelings and get positive results? Yes, you landed at right place. I know we are talking on sensitive grounds and you need to be watchful with your words and actions. You just want to lose him a few kilos (and I am sure you don't want to lose him). Keep on reading these 6 useful ways to tell your boyfriend to lose weight without hurting his feelings.
1. So, this guide on ways to tell your boyfriend to lose weight starts with confronting him with the issue in the first place.
I know it only sounds simple, but trust me there is no other way out. Confront your boyfriend with just the two of you around and there rather be no interruptions. Talking will help you to break the ice. But girl go easy on this one!
2. This one's really tricky. When you talk to him about losing weight, focus more on health and not just looks.
When you talk do not mention how fat he looks (this can get touchy!) and don't just pursue him to lose weight. Instead, talk about the benefits of just being healthy and how exercise can do wonders for your body. Your boyfriend should never (and I mean never) get the impression that your relationship banks on physical attraction. Assure him you just want him to be happy and healthy.
3. After the talking part is done, it's time you get into some action as well.
So, he's started looking at it as seriously as you. Bingo. You now need to work on his eating habits. Get rid of all the junk food from his house. Out of sight out of mind (works well, believe me). Guide him into eating lower calorie and low-fat food like high-fiber cereals, vitamins, fruits, and vegetables. What better, cook healthy meals for him.
4. This one's always true. Practice before you preach. If you want your efforts to be sustained, set a good example before him.
You can't just give him a bowl of salad and eat a bowl of his favorite Ben & Jerry's ice-cream, right in front of his eyes (Not working this way girl). You need to model good eating habits yourself and then make sure he follows your footsteps. The bottom-line is eating healthier meals together!
5. You want him to exercise, right? So next time when he is back home from work, don't just sit cozily and watch your favorite movie together.
Ask him to go for swimming together. Take long walks together, jog, do yoga or hit the gym together. Doing these things together will keep him motivated and the resulting weight loss will definitely make him feel good (Yes believe me it is going to happen).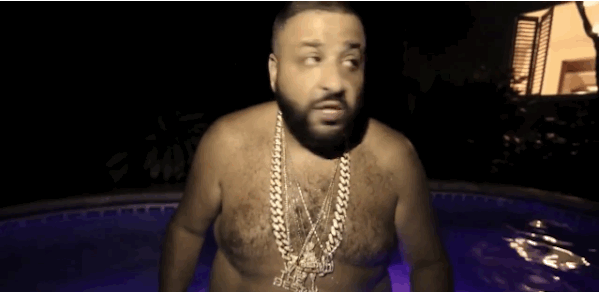 6. My last piece of advice would be to be patient and appreciative.
Please be sweet to him with your words and actions. Show him through gestures how much you acknowledge his efforts and how proud you feel of having him around. Show your love generously and at no point be ready to give up (this is the mistake several of us make). Just be patient to witness favorable results.
You had my piece of advice. Which one of these worked in your favor?
Don't forget to share your experiences. If there is something you can add on these ways to tell your boyfriend to lose weight list, do mention it to us?
Cover image: Source
(Visited 98 times, 1 visits today)