7 Bollywood Actresses Caught with Bad Hairstyles!
Bollywood actresses are known to be some of the most beautiful women on Earth. But little do we realize that even the…
---
Bollywood actresses are known to be some of the most beautiful women on Earth. But little do we realize that even the most beautiful women have their bad hair days! Sometimes it is the way they "prepared" their hair, sometimes it's just that their hair was not cooperating, but whatever the reason may be, here are the bad hair days of seven famous Bollywood beauties!
1.Deepika Padukone:
Deepika Padukone can never fail to look beautiful no matter what facial expression and angle it is… Except in this picture. We could tell she was going for some modern-work-chic-look, but from this angle, it looks as if a 13-year-old boy had had a haircut for 30 Rs.
2. Priyanka Chopra:
From a distance, this former Miss World looks great! But close up, we cannot make out if Pri-Pri is wearing a cheap wig or not. Whether it is or not doesn't matter – her hair looks like it has been kept and  destroyed in a microwave!
3.Kangana Ranaut:
One of the most talented and most beautiful B-town actresses, Kangana, was just not feeling it today. People with curly hair have to care more about their hair than people with straight hair. Maybe this day, it's just that Kangana's hair had won the battle against Kangana's comb, so it's OK Kangana, we understand.
4. Kareena Kapoor:
Kareena Kapoor is one of the finest B-town actresses ever, staying in this industry for a long time. However, in this award ceremony, we can see from her face that Bebo was wondering if she had arrived late or not. She quickly dyed her hair, leaving patches in the front, and left the house, looking not-so bebolicious!
5. Katrina Kaif:
There are many who love Katrina's red hair in 'Fitoor' and many who don't. The reason why many don't is explained through this picture – it looks like the type of hair wild 80-year-olds would adopt. This picture is not helping the rumors that this fiery mess costed Rs. 55 lakh!
6.  Sonam Kapoor: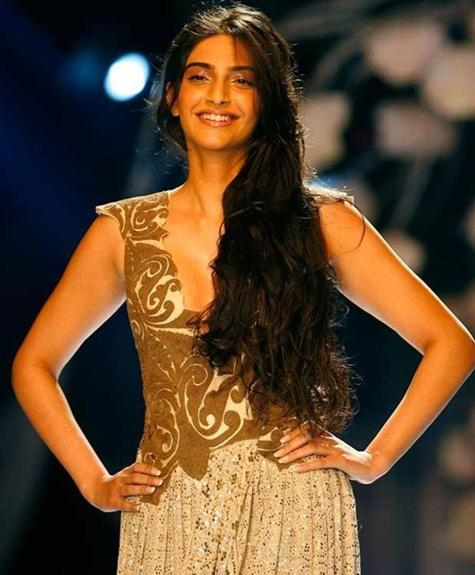 Sonam had made our eyes So-numb because her acting in 'Neerja' was so good that none of us could shut our eyes! Yet, good days don't last forever for Sonam as seen this recent picture of her. On one side her hair is straight and noticeably shorter than her hair on the other side, which is a long gangly, wavy mess. Sonam did not give a flipping f*ck in this picture.
7. Sonakshi Sinha:
Sonakshi Sinha is another bodacious actress in Bollywood. Normally, her hair looks great, but this day she boldly shared with the rest of the Snapchatting world how she wished she had no hair. You don't even have to look at her hair to know she doesn't give a f*ck. Her eye says it all!
(Visited 204 times, 2 visits today)