5 types of aunties who are more entertaining than Bollywood movies
In our Indian culture, there are some personalities without them life would be boring. Bollywood movies won't entertain me so…
---
In our Indian culture, there are some personalities without them life would be boring. Bollywood movies won't entertain me so much like the Desi aunties do in any function or any get-together. Our Indian culture is diverse, but they are more diverse than that all will have their style of speaking and emotions.
When there is a wedding, their level goes up like anything it's like a boost to showcase their personalities and gossips about everyone which is like their livelihood. Yes! I get what you are thinking exactly same. Here are top 5 desi characters of aunties you will find everywhere which will entertain you more than a comedy movie.
1. Drama Queen Aunty:
Indian women have them in their blood and feel that it is their birthright to do drama. They are the best drama queens when they have to get done something from their husband you should just watch the Indian ladies then. They will overreact to every situation especially the Punjabi Mom's they will never miss any opportunity.

2. Advisory Aunty:
What does it take to give advice? Nothing no money and the aunties who have no work their job is to give advice to anyone they meet. It's so irritating sometimes to listen to their advice that you just want to run off. They will never stop giving free advice even if they know the person is least interested it's their talent.

3. Angry Aunty:
Aunties are really annoying you will never understand them. They have mood swings much faster than babies and want their work done the way they do no other way is acceptable. They will yell at you in front of ten people not thinking anything which will make you feel awkward.

4. Matchmaker Aunty:
The only reason why young kids don't like to attend family weddings is aunties. They will have more tension about your marriage then your parents. Will annoy you by asking in different ways to hunt for boys and will keep questioning on your age. Everyone wants to stay far from them.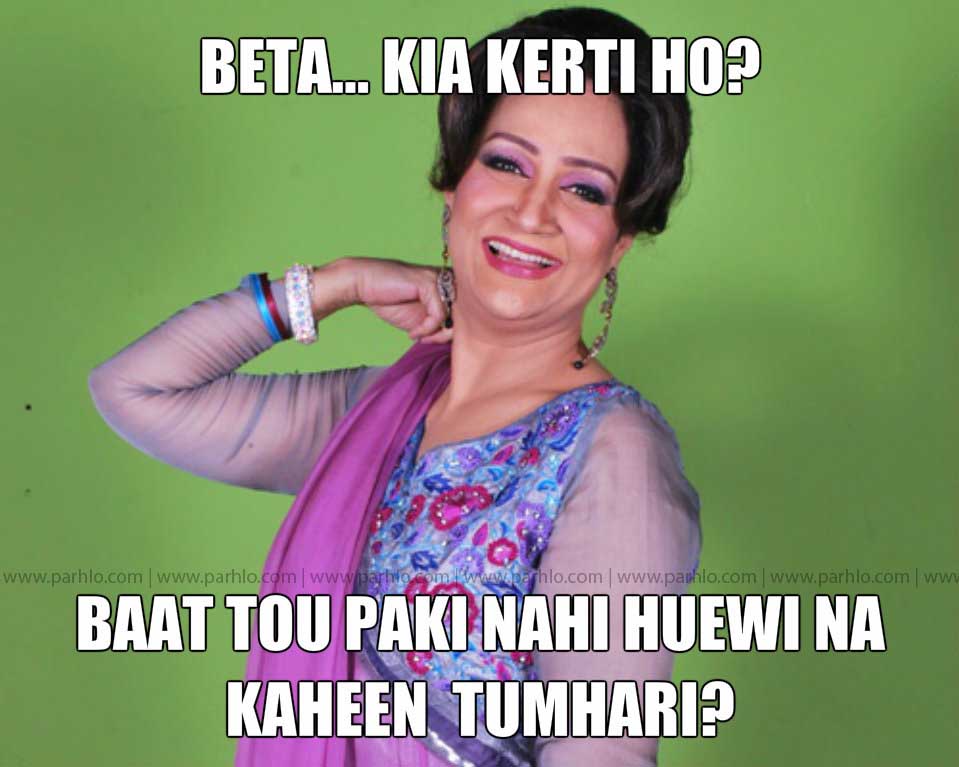 5. Lovable Aunty:
Last but not the least the ones who have so much for everyone. Some aunties will meet you and hug you not ones twice but so many times they are always so sweet. They will never complain about their children love them so much will only say good to everyone. Too much sweetness.

Desi Aunties are so entertaining but at the same time annoying. Perfect drama queens!
(Visited 124 times, 1 visits today)