5 times Kangana Ranaut made a Bang with her statements!
Three-time National Award winner Kangna Ranaut is well known for her bold and candid statements. Being the owner of alluring…
---
Three-time National Award winner Kangna Ranaut is well known for her bold and candid statements. Being the owner of alluring acting skills she is renowned for her straight-forward behavior. Having an inspiring story she never fails to shock us with her declarations. Here are her 5 statements which are real bang on. While talking about her debut in Bollywood she said:
1. "It was no fairy tale. I was nothing like I am today – I couldn't speak a word of English. In England, people might be understanding of that, but in Mumbai, if you don't speak English, people would ask 'How does she expect to work in Hindi films?' Today I am who I am because my understanding of myself never changed."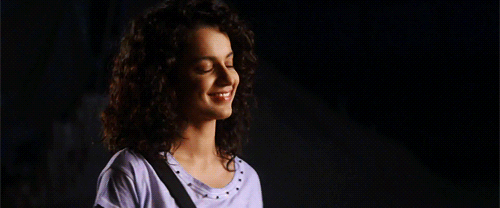 2. "Why is he trying to shame a woman for being a woman? What is this about the 'woman card' and the 'victim card'? This kind of talk is demeaning to all women, particularly the vulnerable because they are the ones who really need to use them. The 'woman card' might not help you become a Wimbledon champ, or win Olympic medals, or bag National awards. It might not even land you a job, but it can get a pregnant woman who feels her water is about to break a 'ladies' seat on a crowded bus. It can be used as a cry for help when you sense a threat. The same goes for the 'victim card', which women like my sister, Rangoli, who is a victim of an acid attack, can use while fighting for justice in court."
3. She openly called Karan Johar "flag bearer of nepotism" on Koffee with Karan. Calling out Karn Johar for promoting nepotism in the industry. She said, "In my biopic, if ever it's made, you'll play that stereotypical Bollywood biggie, who is very snooty and completely intolerant towards outsiders and is an Industry mafia."
4. "When I started out in the industry, I was treated like a dog. People treated me like I didn't deserve to be spoken to and I was some unwanted object. I couldn't speak English and people made fun of me for that."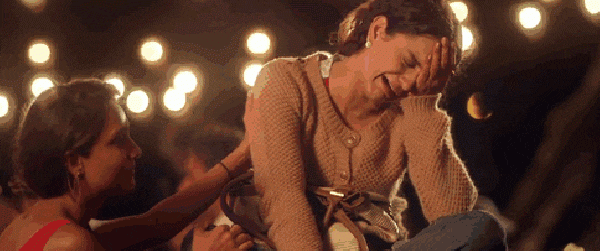 5. "When people show a kind of xenophobia to others' religious practices and call them names and give them a bad light, that hurts. You know, within this country, we have so much shame and blame when it comes to religious practices. Why not? I'm very proud to be a Hindu, I do puja, I do Navaratra page in my house, Durga Maa's part is essential, and I do upvaas also. So like I said, I love Sanatan and life is incomplete without the four yoga teachings of Swami Vivekananda. But nobody wants to talk about it."
Her statements speak for her, and she transmits strength and a carefree attitude through her statements.
Isn't she an independent woman and a source of inspiration for another woman?
(Visited 137 times, 1 visits today)