10 Summer Destinations of India That Are a Perfect Getaway to Beat the Heat
The scorching heat of summers is making us long for a holiday, away from the plains. How does the idea…
---
The scorching heat of summers is making us long for a holiday, away from the plains. How does the idea of enjoying the cool breeze while you bask in the breathtaking sight of the sun setting into its horizon, sound? Before you go further into this refreshing fantasy world, let me bring you back to reality. While the mercury is rising to newer heights in India, we are also blessed to live in the land that is blessed with beaches, exotic forests, and mountains that provide some respite from the big ball of fire. Check out these perfect holiday destinations of India to beat the heat this summer.
1. Manali, Himachal Pradesh
Manali is the most chosen summer holiday destination of India. Think of Manali and you can picture yourself enjoying fresh air amidst green mountains and snow-covered ranges. Visit the Rohtang Pass, if you love to play in the snow.
2. Corbett National Park, Uttaranchal
A perfect summer getaway for wildlife enthusiasts. Jim Corbett National Park was the first national park to be set up in Asia. It is renowned for spotting the fearless tigers besides other varied species of animals and plants.
3. Shillong, Meghalaya
The capital town of Meghalaya, Shillong is a beautiful place to enjoy the breathtaking sights in the laps of nature. It is home to countless waterfalls, spotless lakes, and green mountains.

4. Coorg, Karnataka
Another popular hill station in South India, Coorg is the ideal vacation spot for nature lovers. The overwhelming sight of mountains, valleys, and lush green forests are sure to take your breath away. While in Coorg, you cannot miss out on delectable local cuisine.
5. Darjeeling, West Bengal
Darjeeling is one the choicest hill stations of India in West Bengal. The lush tea gardens and the towering peak of Mount Kanchenjunga make it a truly a paradise on Earth. You must not miss the toy train ride to enjoy nature in the true sense.
6. Gangtok, Sikkim
Another mesmerizing summer holiday destination of India, Gangtok in Sikkim is a place that will make you go wow. The tourist's spots here are nothing less than nature's own wonders.
7. Kodaikanal, Tamil Nadu
Kodaikanal is one of the most enchanting hill stations in Southern India. It is fondly crowned as the 'Princess of Hill Stations'. The temperature in Kodaikanal remains cool and pleasant throughout the year making it an ideal getaway from the soaring temperatures of May. There are plenty of attractions here that are worth visiting.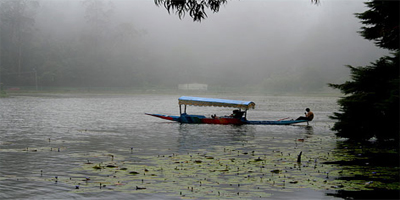 8. Mount Abu, Rajasthan
Mount Abu is the sole hill station in Rajasthan that is the chosen getaway to escape the scorching summer heat. The place is famous for its temples and is also an important religious destination for Hindus.
9. Andaman and Nicobar Islands
An extremely popular summer holiday destination, Andaman and Nicobar Islands is known for its pristine beaches, sparkling sands, and perfect ambiance. Look out for some exciting time exploring the marine life clubbed with adventure water sports.
10. Leh & Ladakh, Jammu, and Kashmir
Last but not the least, Ladakh is the most thrilling holiday destination of India to beat the summer heat. Fondly known as 'Little Tibet' this place is synonymous with unspoiled lakes and lofty mountains.
These were some of the best summer holiday destinations of India that must be on your traveler's list. Pack your bags and head to any of this wonderful destination for an incredible traveling experience. Happy Travelling!
Cover Image: Source
(Visited 144 times, 1 visits today)